Are women good at science?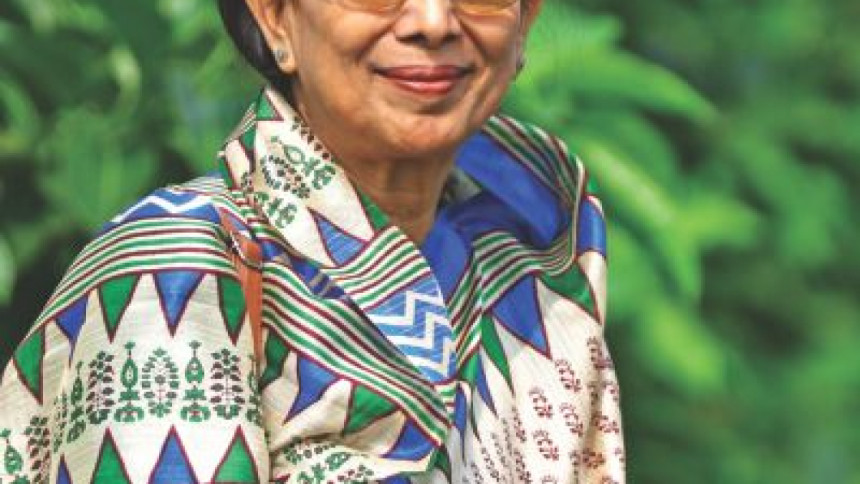 A lifelong advocate of science, Shamima K Choudhury is a professor of Physics at the University of Dhaka and the Director of the university's Bose Centre for Advanced Study and Research in Natural Sciences. On a recent afternoon, Professor Shamima talked to Amitava Kar about the challenges women face in studying sciences and entering the professional arena. She is a member of numerous internationally acclaimed science societies including the Institute of Physics (IOP), UK; New York Academy of Science, USA and EUCU.NET, Vienna. Her research areas include Semiconductor thin films, Crystallography, Biophysics and Synthesis of Advanced and Nanomaterials.
Why are there so few women studying sciences at the university level? 
The percentage of women at the university level in general is not low. In biological and medical sciences, the percentage of women is relatively high. However, in Physical Science, Math and Engineering Science, it is lower. There are many reasons for that. 

Dropout of women from the academic ladder starts immediately after primary level, because they are considered more useful at home. From a very young age, girls are told that math, science and engineering are very tough subjects, not suitable for girls and it's unwise to pursue such competitive fields. 

Despite these obstacles, the percentages of women who compete well with boys for university science education by dint of merit are not low when compared with many western countries. My recent study shows that 30-40 percent women studying Physics and Math (DU) and 20 percent in Engineering (BUET) whereas more than 60 percent women in biological and medical sciences.
What barriers do young women scientists face in the new and emerging branches of science?
On many occasions, a woman's decision to pursue a degree in the sciences depends on whether anyone encourages her to do so - and especially if that person is a woman as a mentor. Women are neglected in terms of recognition even after doing exceptionally well. Women in scientific professions face discrimination in terms of employment, promotion and retention. Barriers that limit women's entry to careers in science include lack of grants and funding, balancing family and career, gender biases, scarcity of job openings, having and rearing children, lack of mentors and role models, child care support, laboratory space and lack of confidence. It is said that women have to work twice as hard as men to show that they are equally competent. 
How can universities encourage more women to take up sciences?
Encouraging women to take science should start at the secondary level. I think conditions in the universities are much better now than during our time in the mid or late sixties. Women are competing with men by merit and studying in all top universities of the country. Girls should be encouraged by the teachers in school, parents and others to take up science in both education and career.

The decline of students in science in general is a global problem. A science graduate usually has fewer options in the job market as compared with the business faculty graduates. The university has no quota system for enrolment but women are enrolled on merit and graduating securing top positions in many of the departments. If their job opportunities are ensured then they will be encouraged to take up sciences. 

Deeply-rooted gender biases and stereotypes reinforce the idea that women should not pursue careers in the sciences. Females at all levels - from elementary school to professionals - often lack the confidence that their male counterparts possess. It makes a big difference for women to see other successful female scientists and talk to them about their career paths. If girls are not actively recruited or given scholarships, many will be discouraged from attending graduate school altogether.
What roles will women scientists and scientists in general play in meeting our development goals? 
Women's empowerment is essential for the advancement of science and technology in a society. Science can empower women and women in science can indeed, empower women in society. Women in science and technology are innovators. They are creators, appliers, and users of knowledge and not merely laboratory workers. Underrepresentation of women in faculty and leadership positions is a global phenomenon. Senior faculty members, both male and female, have to make sure that women have equal access to resources, space, salary, and responsibilities to achieve equity in the department. As such using both male and female role models can in some ways be seen as a more inclusive approach to alleviating gender disparities in science. Due consideration of work-life balance for women, their exclusive family responsibilities and thus creating a family-friendly environment in the work place will inspire women to be more involved in S&T ensuring 50 percent national development through their contribution in Science and Technology.