To Cut or Not to Cut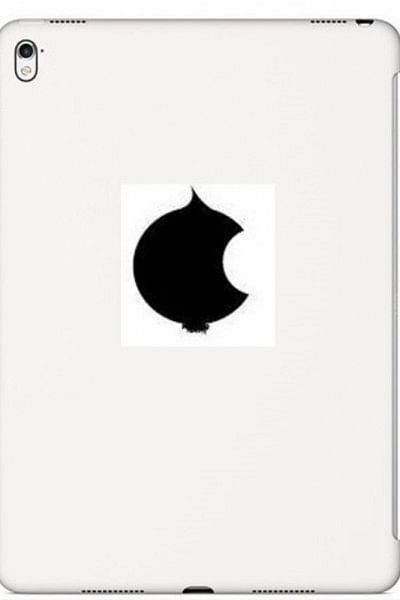 When a cyclone is named Bulbul, chances are people, at least in Bangladesh, won't take it seriously. And we are Bangladeshis—what freaks us out is not a number 9 signal, but the lowest number 1 signal on our mobile phone. Perhaps that is why nobody pays attention to the urges to go to cyclone shelters. The only way to lure them to the shelters is through offers of 5 GB data for free. Uhm, how about making it more attractive and throw in, gratis, 5 kg onion? For onion lately has graduated from being a commodity to a novelty.
But like many, I also decide to engage in a war of attrition (onions are perishable items, don't forget) with the syndicate and the hoarders. So I make a nice omelette without onions. I then do exactly what I hate seeing others do—I put up a picture of my breakfast on social media while sporting #OffOnion.
Sure enough, amidst the flood of congratulatory comments, there is a troll: "Yeah right! Just zoom in and you'll see the onion."
Never fall in the trap of answering a troll, for the toll you pay is giving a faceless invertebrate the platform he is otherwise incapable of attaining on his own. But I am jittery from being in onion rehab, so I respond while leaving the expletives off the keyboard: "Those are tomatoes, by the way, not onion. And I really don't recall seeing you in my kitchen this morning." He replies back with large circles akin to onion rings on the original image and labelling them as onions. I suppose when you don't know how to cook, you really can't tell the difference between onions and egg whites.
The onion withdrawal gets me to do another thing that I usually don't do. I look through his profile. He is a Bangladeshi doctor in Maldives. Wow! Doing an autopsy of my omelette from 2,000 miles away. Doc, just don't use the same technique to identify a gall bladder stone, ok?
This is how the whole onion has had us wrapped around its fingers—through toll and through troll. The onion has left its cohorts of garlic and ginger and entered the class of the apple, so much so, that Apple may just change its logo from the half-eaten apple to a half-eaten onion (lucky person who gets to take that precious bite, or, byte). Had the casinos not been busted, they would have seen a new currency, so much so, that having more than 5 kg of onion in the house would warrant a declaration in our tax returns.
So, to cut or not to cut the onion, that is the question—slicing up an onion with the dexterity of slicing up a pizza, comes with tears not only from the sulfuric acid, but also the price.
But our demand for the staple is insatiable and our imagination for onion-less dishes is limited to custards. So, the local onions are given the opportunity to meet their distant cousins from China (no, not made of rubber) and the Pharaohic ones flying in business class from Egypt, given the dread carpet welcome amidst a 21-tonne salute and starred of honour. That explains the heavier than the usual heavy traffic, thanks to the VIP movement of these precious items.
Sigh, the psyche of our country—make a fast buck when there is a crisis. Oh, it's a cyclic matter anyway, isn't there the month of Ramadan for that—testing the true patience of the pious while the unscrupulous enjoy their bonanza?
Not anymore. There is #OffOnion. Hoarders, go ahead, stash away your onions till they rot. Meanwhile we will try to enjoy the onion-less jhaal moori…yuck!
Naveed Mahbub is a former engineer at Ford & Qualcomm USA, the former CEO of IBM & Nokia Networks Bangladesh turned comedian (by choice), the host of ATN Bangla's The Naveed Mahbub Show and the founder of Naveed's Comedy Club.
E-mail: [email protected]