Enforced disappearance - The burden of proof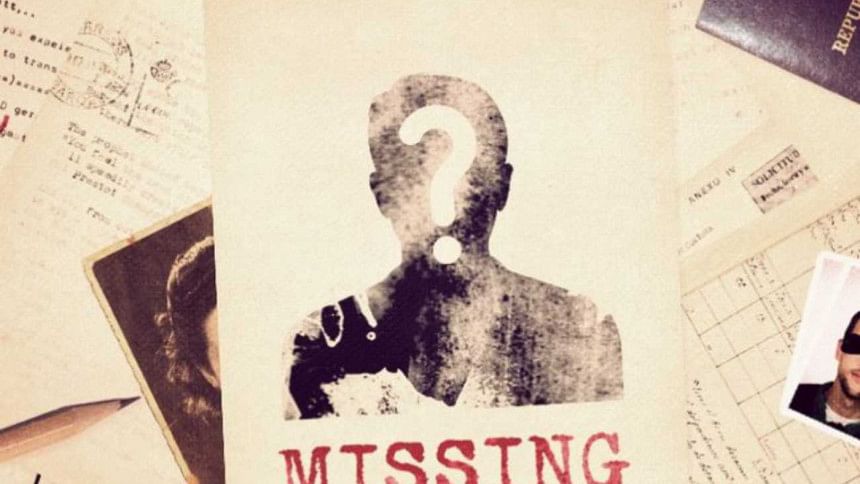 According to several past reports published by Human Rights Watch, Privacy International, and Swedish Media, there has been a rise in incidences of enforced disappearances and extra-judicial killings in Bangladesh in the last couple of years. Several reports by Ain o Salish Kendra seem to support this allegation. As a sovereign state how does Bangladesh perceive such allegations? According to the UN Charter, a State has responsibilities to "protect", "promote" and "implement" human rights norms and principles enshrined in international treaties, conventions and covenants. Therefore, it is important to revisit how Bangladeshi laws deal with cases of forced disappearances.
The whole criminal justice system of Bangladesh is mainly covered by the three archaic laws — the Code of Criminal Procedure (CrPC), the Penal Code, and the Evidence Act. Although "enforced disappearance" is considered a systematic, serious and grave crime, we still do not have any specific law regarding this. Regarding allegations of enforced disappearances, the only law to deal with evidence is the Evidence Act. But, according to this Act, whoever claims any special circumstance (e.g. enforced disappearance), s/he has to prove it. There is no provision that says the burden of proof lies on the State, or at least the State has a greater burden of proof; nor is there any law that deals with victim protection regarding enforced disappearances. In this sense, this is a major loophole of this Act. Thus it is important to shift the burden of proof on the State. 
The "uncertainty" created in the absence of the body of the victim is one of the prime difficulties for any human rights court to determine the admissibility of evidence, burden of proof, and requisite of standard of proof, which are all important components of disappearance cases.
On the other hand, the term "enforced disappearance" is a heavily contested concept and state involvement in enforced disappearances worldwide causes more complex and multiple human rights violations. The adaptation of the International Convention for the Protection of All persons from Enforced Disappearance and the formation of special mechanisms under the United Nations, brought a certain "normative equivalence" within different international and regional legal systems. At least three important cross-jurisdictional human rights bodies, namely, Human Rights Committee (HRC), the Inter-American Court of Human Rights (IACHR) and the European Court of Human Rights (ECHR) deal with cases of enforced disappearances and are constantly creating and adopting human rights jurisprudence in a global scale. However, it is indisputable that under modern international human rights law, the notion of enforced disappearance is comparatively a new phenomenon.
Already there have been some developments in the IACHR, and ECHR in dealing with the issue of burden of proof. The two-step approach developed by IACHR in Velásquez Rodríguez v. Honduras case says that if someone claims that there is a case of disappearance, s/he should prove: 1. that there is a pattern and phenomenon of government practice of disappearances; and 2. the person who disappeared was subject to that particular pattern. In addition, the Court observed that government tolerance to the practice suffices to prove the governmental practices, therefore, there is no need to prove direct conduct. The Court's subsequent decisions also brought similar reasoning in Godínez Cruz v. Honduras; Caballero Delgado v. Colombia; and United States v. Santana cases. Moreover, the State's lack of cooperation or State control of evidence might have a negative effect on the burden of proof in certain circumstances.
Interestingly enough, the ECHR does not recognise the phenomenon or pattern or governmental practice of disappearances into their Court reasoning, rather their system adopts different approaches. For the first time, in the Akkim v Turkey case ECHR opined that "when a person is taken into custody before he disappeared and the State provides no reasonable explanation for his disappearances, he must be presumed dead". A similar view was taken in the case of Tongcu v Turkey in addition with shifting the burden of proof on the government. According to the Court, "to shift the burden of proof onto the government in such circumstances requires, by implication that the applicant has already made out a prima facie case". The flexibility approach by ECHR developed in finding prima facie death in disappearance cases led to the development of a number of guidelines in the Bazorkina v. Russia case, where an application by victim's family member(s) will constitute a prima facie case. Both IACHR, and ECHR adopted "flexible approach and free evolution" of admission of evidence and requisite standard of proof.
Hence, as Article 25 of our Constitution promotes international peace, security and solidarity, the above legal principles developed by HRC, IACHR, and ECHR are also related and important for legal reforms in Bangladesh. Because, in a true democracy, it is the State that bears the higher threshold of accountability towards the citizen, not the other way around. So if there is any allegation from people (including the media, civil society, minority or ethnic groups etc.), then the burden of proof should lie on the State. Therefore, it is crucial that the lawmakers of Bangladesh initiate the necessary legal reforms as soon as possible. Our courts should also come up with a judicial activism approach by considering the above mentioned precedents from IACHR and ECHR, if there is absence of proper legislation.
Md. Saimum Reza Talukder is an Advocate in Judge Court, Dhaka and currently studying Law & Digital Technologies at Leiden University

email: [email protected]