How we can strengthen local governance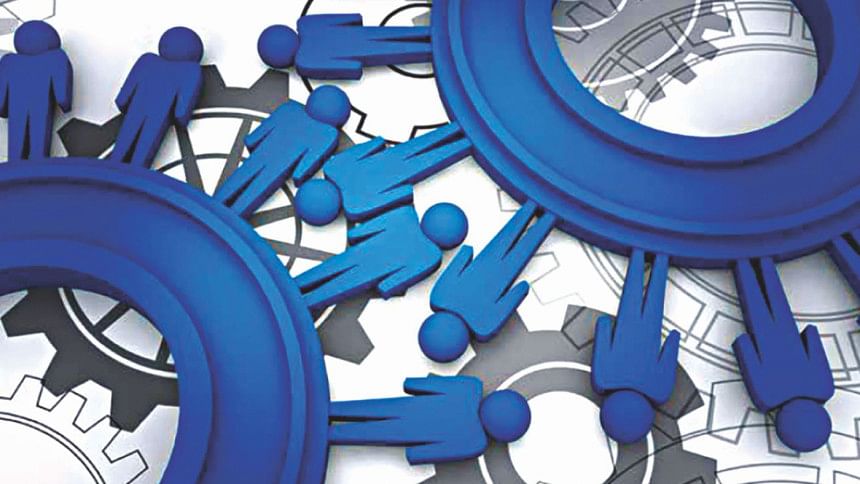 As an essential pillar of a democratic and public service transformation, local government is where solving the problems of democratic development has to start. One important way of strengthening democratic institutions without weakening the executive is to make maximum use of standing committees.
Standing committees allow members to perform numerous functions that otherwise might not be conducted at all. They help organisations reduce workload and perform different functions more efficiently with the formulation of rational decisions and providing an important means of oversight on the function of governing bodies.
By and large, standing committees are small groups of representatives who are assigned, on either a temporary or a permanent basis, to examine matters more closely than the institution could. Standing committees allow representatives to perform numerous important functions simultaneously. As standing committees operate under less formal rules, their members are able to discuss issues informally and develop relationships with colleagues who represent different interests. That creates an environment in which compromises on small matters and technical improvements in overall functioning can be agreed upon expeditiously.
Union Parishad (UP) is the lowest tier of local government institution which provides services to citizens at their doorstep. It is the only institution that can ensure good governance, development planning, implementation, transparency, and accountability for people in the rural areas. The Local Government (UP) Act 2009 created an opportunity to ensure greater participation of people in the process of development planning and implementation. According to the UP Act, 2009 there is a provision of 13 standing committees in the UP to support the Parishad in ensuring transparency, accountability, and people's participation in planning and implementation for ensuring better governance and service.
As per the UP Act, each UP is supposed to form at least 13 standing committees on different issues like education, health, family planning, social welfare and disaster management, agriculture and fisheries and livestock. Standing committees comprising of elected representatives from the Parishads, civil society members, socially respected persons and women representatives of that locality are entitled to assist the UP for ensuring better services and resolving different problems. For instance, standing committees help drive decisions and provide an important means of oversight on the functioning of governing bodies.
However, these standing committees are not active in about 90 percent of the Parishads because the elected chairmen and other members are not properly aware or interested about its functions and jurisdictions. The reasons behind the sluggish performance of standing committees may be attributed to a number of factors such as lack of initiatives of UP members, lack of pressure from the common people, lack of political pressure, lack of skills required for planning and implementing development programmes at the local level, no specific terms of references of standing committees, unwillingness on the part of the UP Chairman to delegate authority, etc.
On the contrary, on the issue of accountability of activities of the Upazila Parishad (UZP), a provision [Section 29 (1)] has been kept in the Upazila Parishad Act 1998 (amended on December 1, 2011) for setting up of 17 standing committees in the UZP. Similar to the standing committee of UP, the issue of UZP standing committees has not been perceived well by different actors who have remained engaged in the process of their functioning. Allocation from the respective line ministries always galvanises and forces them to implement the decisions taken in the departmental standing committee. Standing committee meetings for the sake of meeting only undermine the whole spirit of local governance. In most cases, even the notice of meeting is not circulated well in advance.
Member secretaries are not playing the most important role in the functioning of the standing committees as they are setting agendas and engaging in communication with the chair and other members. It is very difficult to ensure the presence of Union Parishad chairs who are members of different standing committees. As a matter of fact, as Union Parishad chairs remain very busy, they have very little or no interest to work in the standing committees.
Since the participation of members has not been made obligatory by law, most members of standing committees show a reluctance to attend standing committee meetings. Moreover, the issue of functioning of standing committees has not yet received enough prominence among different actors of the UP and UZP of non-intervention areas that could motivate members to actively participate in this process.
Due to excessive workload of departmental officials and lack of notification by their line ministries, the member secretaries of the respective standing committees do not show enthusiasm to expedite the process of functioning of the standing committees. In some cases, it has been observed that member secretaries are not calling meetings despite consistent pressing by the chair.
Effective functioning of standing committees may offer a number of benefits for effective functioning of both UP and UZP. They allow informal discussion among members that is a prerequisite for development of relationships among members belonging to different political beliefs. Meetings of standing committee may act as a forum for cooperation and settlement. Moreover, in order to uphold the spirit of transparency and accountability of local government bodies, there is no alternative other than reinforcing the role of standing committees.
---
Mohammad Tarikul Islam is an Assistant Professor of Government and Politics at Jahangirnagar University in Bangladesh and Visiting Research Fellow at the University of Oxford. Email: [email protected]
---
Follow

The Daily Star Opinion

on Facebook for the latest opinions, commentaries and analyses by experts and professionals.
To contribute your article or letter to The Daily Star Opinion, see our

guidelines for submission

.
---