Will the El Paso killing be a wakeup call for America?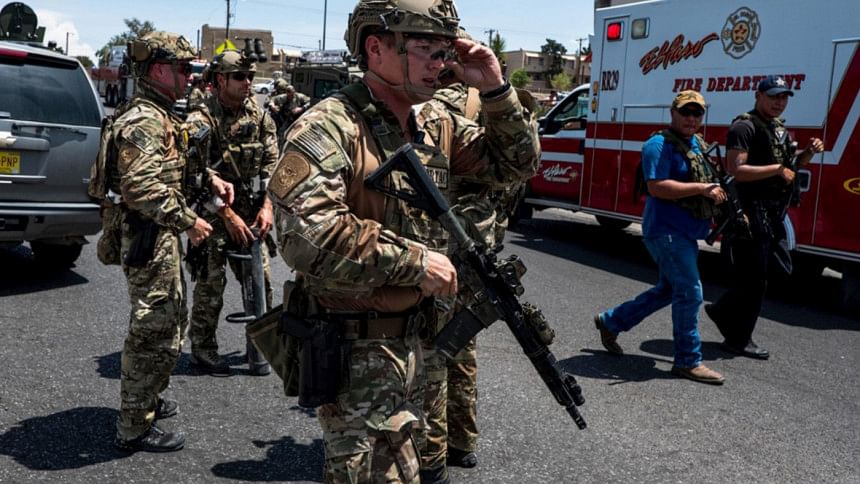 A 2009 Homeland Security Department report warned that race-based extremism would become a serious and growing threat to American national security. Since 2011, according to a recent The Guardian report, of the 16 major terrorist incidents perpetrated by white nationalists worldwide, killing 185 people, ten took place in America. According to the FBI director, almost half of the people arrested for terrorist activities in America this year, are domestic terrorists, presumably linked to white supremacists. Yet, the American policymakers have discounted and largely ignored these threats.
Will the mass shooting by Patrick Crusius in El Paso be a wakeup call for America?
The threat assessment from the 2009 report was rescinded on political grounds, mainly based on three pretexts: first, right-wing fear that focus on white extremist groups may lead to ignoring threats of Islamic terrorism. Second, the left-wing concern that clamping down on white nationalists may impinge upon their civil rights.
Third, the right-wing argument that violence committed by white extremists is largely due to mental illness. However, in a study involving 350 mass murderers by Professor Richard Friedman, 20 percent had a psychotic illness and the rest had no diagnosable mental illness. Similarly, an FBI study of active shooters between 2000 and 2013 found that only 25 percent ever received a psychiatric diagnosis and just five percent had a psychotic illness.
The El Paso shooting and Crusius's hate-filled manifesto make clear that the US faces a real threat of violent extremism, defined as the belief and actions of people who support or use ideologically-motivated violence against certain enemies to further political agendas. To effectively deal with this threat, it is necessary to understand what makes the terrorists tick.
According to experts, there are pull and push factors in violent extremism. The earthly pull factors can be hate for and fear of others, and glory of being a hero. The non-earthly pull factor, in case of Islamic extremists, for example, includes all the heavenly rewards that lie in the life after.
The push factors, in contrast, cause anger and disaffection. They include: discrimination, marginalisation, victimisation, personal grievances, hopelessness and alienation. Other push factors include lack of rights, lack of justice, state oppression, prolonged conflict and endemic corruption which can also trigger disaffection and hence violence. 
Pull and push factors more or less have been in existence in our societies from time immemorial. They are now getting stronger in western world. The rhetoric and violence perpetrated by Islamic extremists, and the seemingly endless wave of immigrants from Muslim and non-white nations are now rejuvenating fear, anger and hate within ultranationalists, neo-Nazis, and white supremacist communities.
However, the existence of pull and push factors do not necessarily lead to violent extremism. They must combine with three intertwined necessary conditions to trigger the sort of extreme violence seen in El Paso: an ideology, a political agenda, and a group of enemies. Unless all three prerequisites are met, violent incidents do not qualify as violent extremism.
Extremist ideology typically provides a simplistic world view, including a set of values, usually specifying "dos" and "don'ts". It gives them a sense of purpose and community. A sense of superiority is ingrained in such ideology. White nationalism is rooted in the idea of white supremacy. Islamic terrorism is rooted in the idea of the total superiority of the Islamic faith.
Extremist ideology is universal and, fuelled by incessant propaganda, it spreads beyond national boundaries. It is not surprising then that Patrick Crusius drew inspiration from the mass killing of 51 Muslims in Christchurch, New Zealand in March this year by Brenton Tarrant, and supported his manifesto, promoting online a white supremacist ideology subsumed as "the great replacement." 
Violent extremism is driven by a political agenda which is unrealistic and unsustainable. The re-enactment of the Khalafat desired by Islamic extremists is no more unattainable than the Aryan world-order desired by white supremacists.
Despite the unrealistic nature of extremists' political goals, hate, fear and animosity continue to provide daily fuel. For Islamic extremists, any "non-believer"—including other Muslims who do not believe in their narrow interpretation of Islam—are enemies. For white supremacists, non-whites practicing different cultures, speaking different languages, representing different ethnic backgrounds are enemies.
The El Paso shooter's four-page manifesto expressed fear of whites being "replaced" by foreign invaders and urged getting rid of enough immigrants to ensure a "sustainable" way of life for white Americans. He confessed that the attack in Walmart was a "response to the Hispanic invasion of Texas."
Finally, an enabling environment is required to catalyse the toxic brew of pull and push factors and necessary conditions into acts of violent extremism. Identity politics, intolerance to diversity, growing religiosity, pandering of extremists groups, existence of pro-extremist institutions and terror finance contribute to such an environment.
With the rise of acts of violent extremism committed by white extremists in America, the menace is no longer the problem of distant lands. The racist politics and anti-immigrant xenophobic rhetoric of the American leaders, especially of President Trump and the conservative media stars, are largely responsible. Their shameless bigotry on a daily basis creates an enabling environment, encouraging and emboldening their supporters to violently attack opponents.
Violent extremism, especially by the white supremacist groups, fuelled by hate, anger and fear, has now become a serious threat to the American way of life. To effectively face this threat, political leaders need to recognise domestic terrorists as perpetrators of racially motivated violent extremism are not much different from the Islamic extremist and develop appropriate strategies.
Dr Badiul Alam Majumdar is Secretary, SHUJAN: Citizens for Good Governance.