Will deadly commute continue to be our reality?
Government must properly implement road safety law, control number of bikes and three-wheelers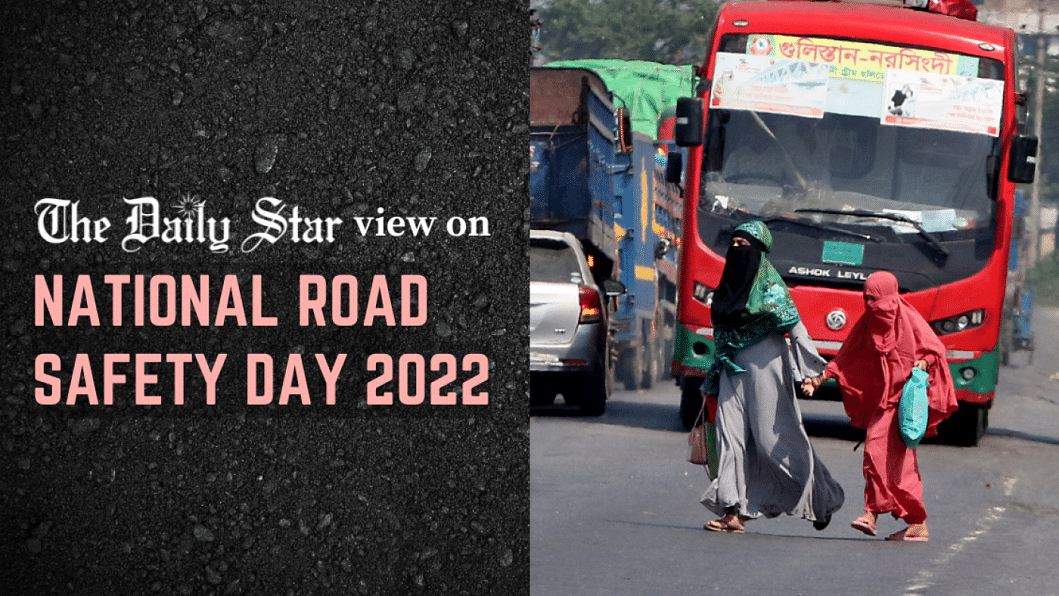 It's unacceptable that despite having a law to regulate the road transport sector and a well-oiled system to prevent crashes, the number of deaths on our roads is steadily increasing. According to the Road Safety Foundation, at least 5,043 people were killed in 4,225 crashes in the first nine months of this year. A majority of these crashes involved bikes and three-wheelers. While partial and selective execution of the law is, of course, something to worry about, untrained drivers and unfit vehicles have emerged as a major headache, causing the rising number of road crashes.
The law being ineffective means that unfit vehicles still rule our roads, drivers without valid licenses hardly have to face punitive action, powerful people get away with violating traffic rules, and transport owners and workers rarely have to face deserved punishment for crashes and other unlawful activities such as charging exorbitant fares from passengers. We all know how transport associations opposed important provisions of the law as soon as it was passed, and proposed amendments that would reduce fines and punishments for offenses committed by them. If the proposed amendments are approved, the law will become even weaker.
Besides the poor implementation of the law and non-implementation of some of its sections, there are other factors that are making our roads increasingly unsafe. One such factor is the sharp rise in the number of three-wheelers and motorcycles over the last few years. According to the Road Safety Foundation, these vehicles were involved in 59.49 percent of road casualties during this year, with bikes contributing to 37.78 percent of deaths while three-wheelers to 21.71 percent.
While 3.75 lakh bikes were registered with the Bangladesh Road Transport Authority (BRTA) in 2021, a total of 3.96 lakh bikes got registered in just the first nine months of this year. And a significant number of bikes still remain unlicensed. Meanwhile, according to sector insiders, the number of three-wheelers could be around 30-40 lakh now.
One wonders why the BRTA is still registering motorcycles despite the fact that they create a major nuisance on our roads and are also a key reason for road crash deaths? And why couldn't the authorities still implement the ban on three-wheelers on the highways, which was imposed in 2015? Three-wheelers, particularly the locally made ones, often have structural flaws and are driven by unlicensed drivers, leading to frequent crashes. Therefore, the BRTA must seriously try to control the numbers of bikes and three-wheelers.
But above all, in order to bring some much-needed discipline on our roads, the Road Transport Act, 2018 must be properly implemented. We will never get the benefit of the law if it is enforced selectively, and if offenders are allowed undue concessions through improper amendments.