When will those 48 hours end?
Our legal system has failed Sagar-Runi's families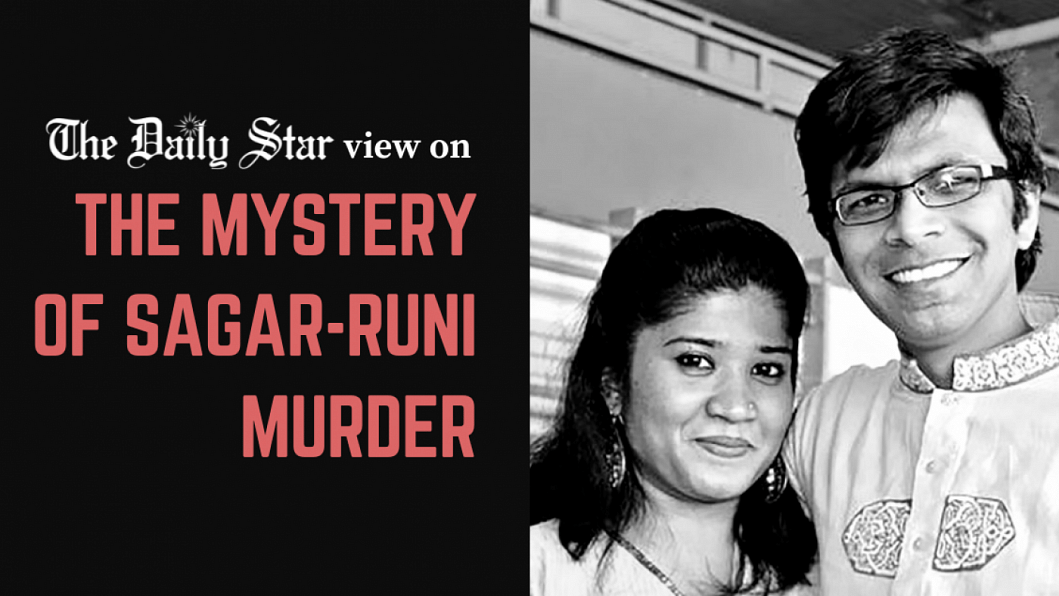 The investigation into the Sagar-Runi murder has dragged on for so long that one can be forgiven for thinking that we might never be able to know who killed the journalist couple, and why. On Thursday, a Dhaka court extended the deadline for submitting a probe report for an unbelievable 101st time, after the Rapid Action Battalion (Rab) failed once again to produce it. It may be recalled that after Sagar Sarowar and Meherun Runi were killed on February 11, 2012, the then home minister had said that those involved would be arrested within 48 hours. That initial deadline has now stretched over 11 years, making a total mockery of our justice system.
Since 2012, journalists and rights advocates have repeatedly demanded answers, but all they got were empty promises and failed deadlines. Frustrated, family members of the slain couple now believe the government may not be willing and sincere about resolving this case. Given the inordinate delay in the investigative process, can you blame them for thinking so? We, too, are exhausted, and cannot help but raise some questions: Is Rab not capable or motivated enough to probe this case, after all? If not, why is it not being transferred to another agency? If the government truly wants the mystery to be solved, as our home minister proclaimed earlier this year, what step has it taken to fast-track the process?
The Sagar-Runi investigation saga is yet another reminder that justice delayed is truly justice denied. Justice, in this case, seems to be elusive by design. In fact, the manner in which cases involving harassment and torture of journalists have been handled over the last decade or so paints an equally troubling picture. Lack of accountability only emboldens the enemies of free press. Just last week, for example, a journalist was beaten to death by a UP chairman in Jamalpur. This trend has to stop. We must protect journalists and journalism. In the Sagar-Runi case, we urge the authorities to ensure it is handled properly and swiftly, so that their families get the justice and closure they deserve.