What 2022 should have taught us
Reality, not illusions, should dictate our policies and actions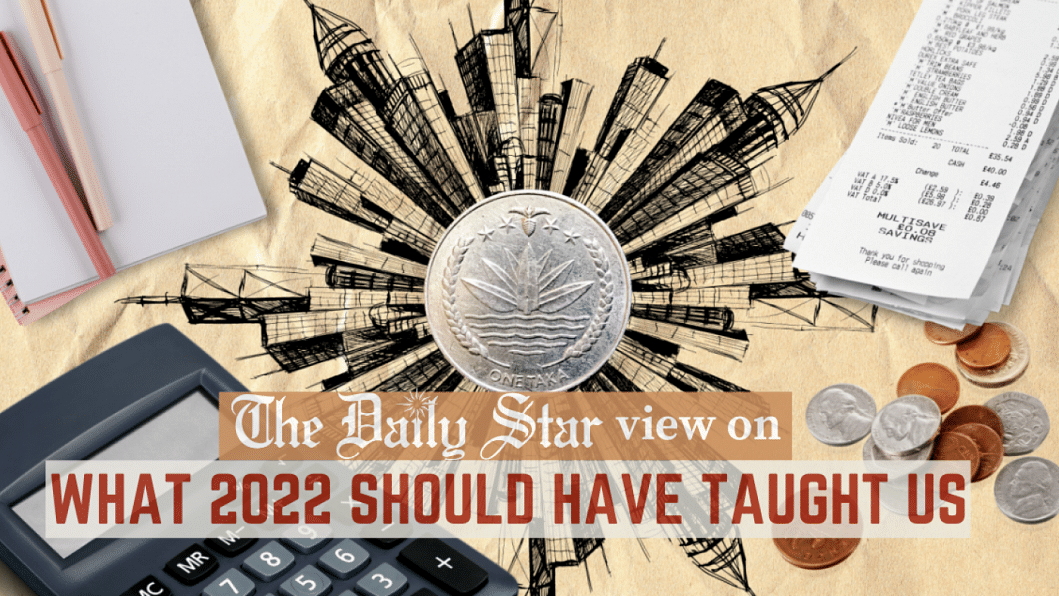 The year 2022 was supposed to be a year of economic recovery and celebration for us, as the much-anticipated Padma bridge and Dhaka metro rail were finally opened, and the government boasted Bangladesh had achieved 100 percent electrification. But it turned out to be significantly different from what we expected. Only a few months after the government announced it had brought 100 percent of the population under electricity coverage, rolling blackouts swept through the country for months on end, until winter provided the population with some respite. The cost of living skyrocketed to a point that we have not seen in decades – leading to ordinary people struggling to buy even the most essential goods, a rapid decline in people's savings, and households having to divert funds from spending on education and healthcare to make ends meet.
Far from being a year in which our economy recovered, 2022 proved to be a year where we discovered numerous cracks in it. The sharp decline in remittance earning, which provided immense support to our economy, is yet to see any significant upturn. Foreign exchange reserves, a misplaced source of confidence in recent years, declined at breakneck speed. And the government's reluctance to openly discuss our actual reserves proved not only counterproductive, but shattered the illusion of us holding as much as it claimed.
As painful as this reality check was, the fact is that we were ultimately destined to feel it. The same theory applies to how the government overvalued the taka against the dollar, which also dropped sharply. The spillover effect of this further exasperated inflation. Add to that the energy crisis, which was a direct by-product of the government's poor policy choices in defiance of energy experts, and it became blatantly obvious that the government was in the wrong, and that our energy sector, too, is mired in all forms of corruption and mismanagement – as the government continues to allow private contractors to capture the sector, paying them huge amounts of capacity charges for idle power plants.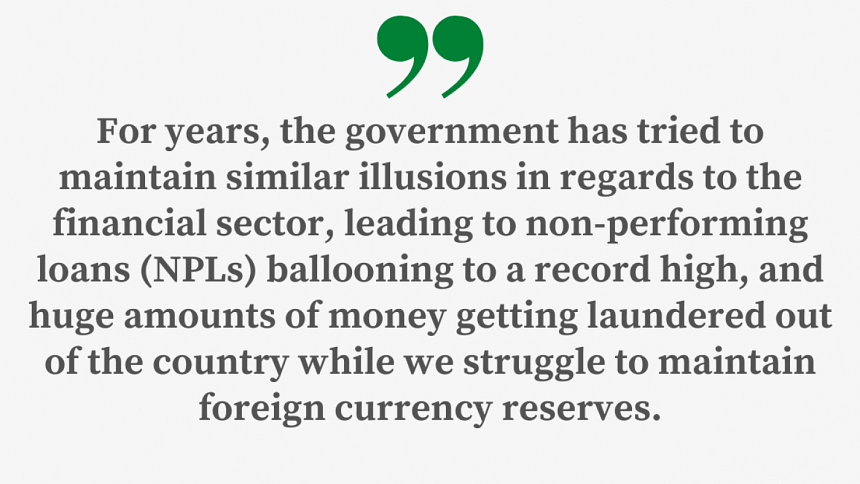 For years, the government has tried to maintain similar illusions in regards to the financial sector, leading to non-performing loans (NPLs) ballooning to a record high, and huge amounts of money getting laundered out of the country while we struggle to maintain foreign currency reserves. It has also denied that its failure to increase its own revenue is narrowing down the fiscal space to a dangerous level. But the longer it denies that these problems exist, the longer we will have to wait till their antidotes are applied, which will simply make them bigger and costlier to address in the end. And that is the most important lesson the government should take away from 2022.
There is no disputing the fact that in 2022, Bangladesh – and the world in general – suffered due to unexpected external factors. But any good state planner should expect the unexpected and build the foundations of their economy and state with that in mind. That is where our state planners have failed. Going forward, we once again urge the authorities to pay attention to the opinions and criticisms of experts and the public, and address the huge amounts of corruption and wastage that is eating away at our development and economic progress.