Today's readers, tomorrow's leaders
Authorities must take better care of public and private libraries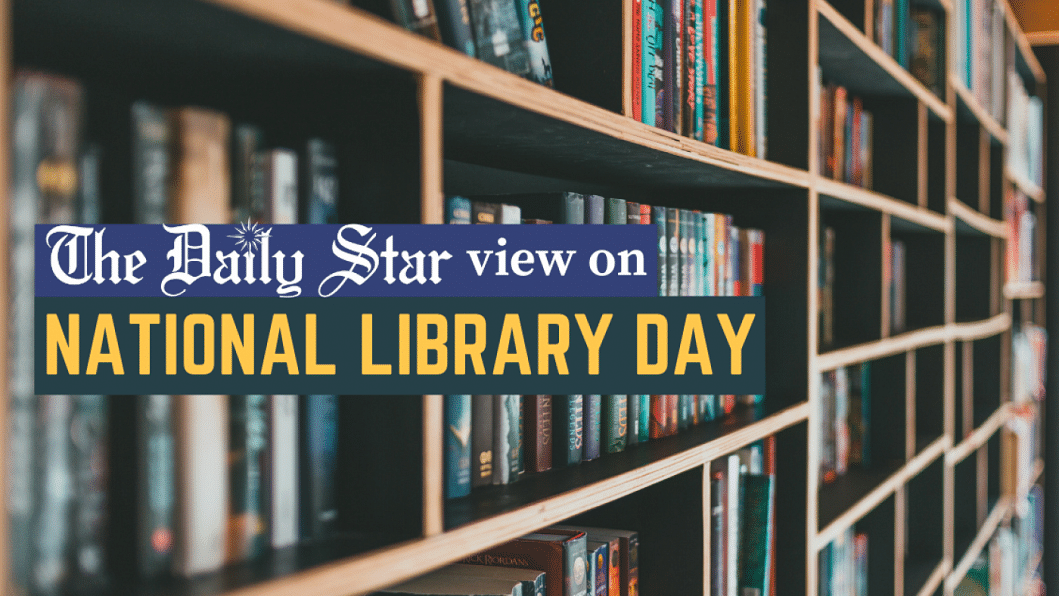 Libraries play a crucial role in fostering knowledge for people of all ages and backgrounds. Good libraries act as learning hubs, providing not just books but also various learning opportunities. Libraries are also important because they provide a secure and inclusive environment for people to widen their knowledge, skills, and viewpoints. Investing in libraries is thus an investment in our society's future.
Sadly, we see the exact opposite of this happening at the state-run National Book Centre, which is responsible for all the private libraries in the country, giving grants to more than 1,200 of them presently, according to a report by Prothom Alo. However, the office of the centre is located in a traffic jam-prone area (Gulistan) and is hardly noticeable from outside, making it difficult to access. The activities of the centre are also questionable. Currently, it provides so little annual funding that affiliated libraries can only cover one to two months' expenses with that. The centre has the added challenge of ensuring that the libraries that are getting donations are using them properly, which it often fails to do. Therefore, it is crucial that it maintains the standards of these libraries so that they can encourage and enlighten readers. Readers should be able to access a diverse range of books from these libraries, and their overall environment should be user-friendly.
We may have already entered the era of the fourth industrial revolution where building a knowledge-based society is key. The only way to do that is to have good libraries that are easily accessible to the public. But many libraries in the country are underfunded, understaffed, and frankly, not aligned with the goals of a library. The poor condition of many public and private libraries – which often do not have a wide range of books, and have rather become a hub only for BCS candidates – suggests that the authorities are unwilling to support the drive for the enlightenment of the people, especially the younger generation.
Enlightenment requires that people are able to read profusely, critically engage with diverse topics, form their own opinion, and freely share it with their peers. The plight of our libraries, however, represents a shrinking of the space needed for that kind of intellectual engagement in the country. Such engagements are vital for a healthy democracy and the future of our nation. Instead of encouraging it, the authorities seem to be increasingly allowing barriers to this exercise – through allowing a decline in the quality of libraries, through restricting critical publications, through compromising academic freedom, through punishing dissenting voices with the help of various draconian laws, etc.
We, therefore, urge the government to stop this misguided strategy, and encourage free-flowing intellectual interactions for the sake of our nation. And on the occasion of the National Library Day, which falls on February 5, it must commit to improving the condition of all existing public and private libraries, and thereby help create a knowledge-based society.