The public shouldn't pay for govt ineptitude
Project delays a direct result of irresponsible governance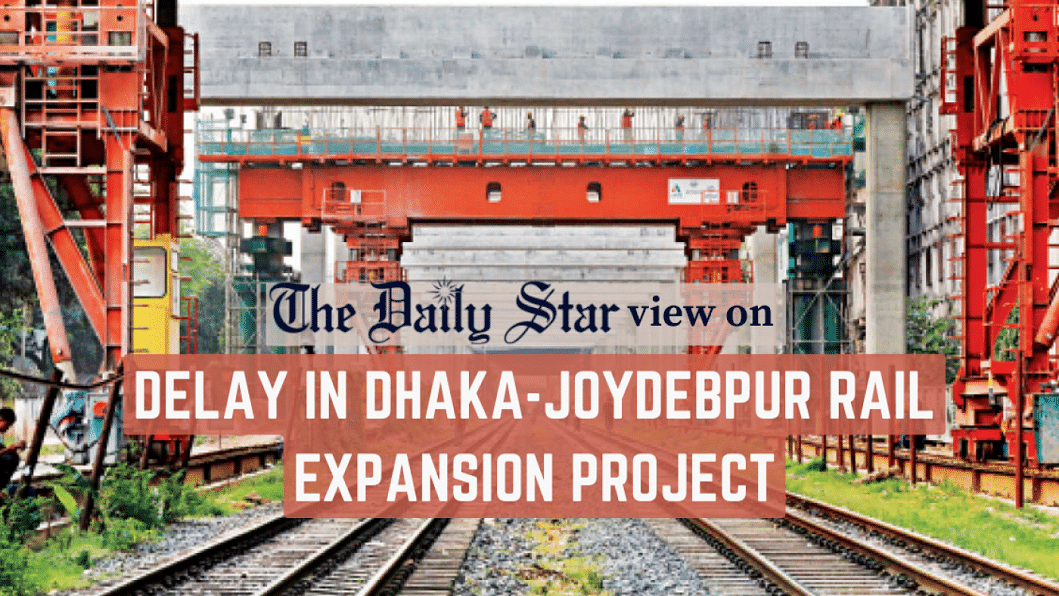 We are exhausted from seeing one government project after another get delayed and their costs increase astronomically, draining more and more of the taxpayers' resources in the process. This time, it is the Dhaka-Tongi-Joydebpur railway expansion project, which is set to take 15 years to complete instead of the original three, with its cost now expected to rise fourfold from what was originally promised. It won't be easy to find another country in the world where the government is this inefficient! 
The Dhaka-Tongi-Joydebpur railway expansion project is a glaring example of how poor planning, bad decisions, lack of coordination, and an astounding extent of moral bankruptcy – which allows government workers to fail so miserably in their duty without a shed of remorse – among different government agencies result in a huge waste of public money. We are stunned at how this government has regularised the lack of accountability when it comes to project completion, which has normalised such delays and wastage. 
As has become the norm, different government agencies and project managers involved with the project have come out with a list of excuses for their failures. Among them is the fact that the Bangladesh Railway (BR) apparently took up the project without conducting any feasibility study. Why would the BR take up the project in the first place if they didn't conduct such a study, and why would it be passed? Is it because those who green-light such projects and hand out their contracts have become so corrupt that they have no regard for how the taxpayers' hard-earned money is utilised? What other explanation could there be? 
Another reason given for the cost escalation is the strong dollar. But the dollar has only risen in value against the taka in the past year. The project was supposed to be completed in 2015 – seven years earlier. Why should the taxpayers have to pay for the government's failure to complete it on time? Why is it that it is always the public who have to pay for the government's mistakes, incompetence or corruptness? Why aren't the authorities responsible for such mistakes, incompetence, and corruption ever held to account? Why aren't they ever made to pay?
If those responsible for implementing the projects on time and within the original cost estimates are never held to account, things will never change. And if those at the top of the government are incapable of determining which projects to green-light or how to hold project managers to account, why do they still cling so hard onto their posts? We demand a change in this utterly reckless behaviour and irresponsible governance.