President's criticism of VCs is well-deserved
Corruption in public universities of Bangladesh must be addressed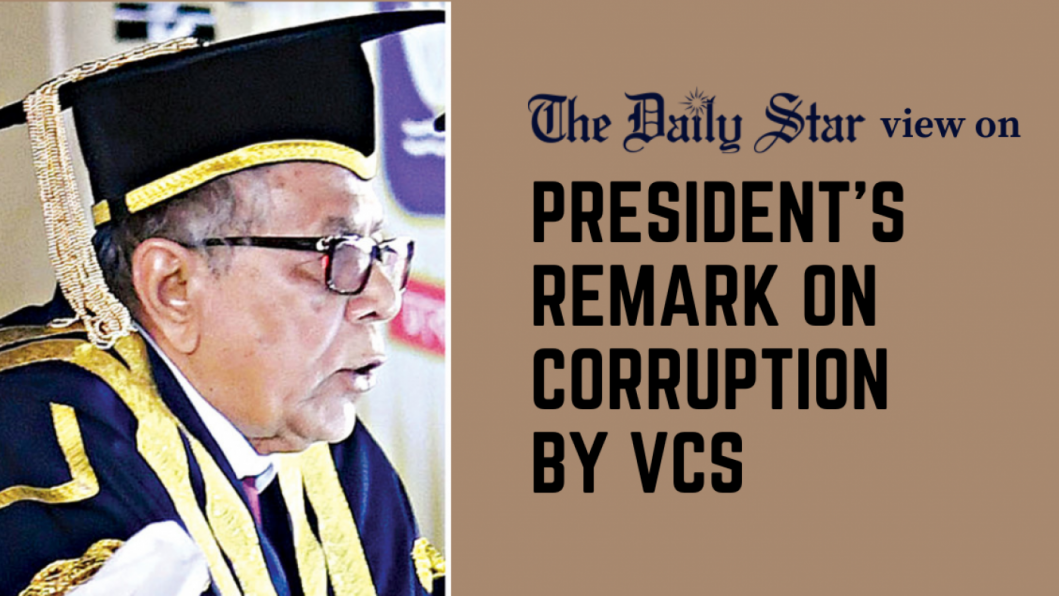 It is not usual for presidents in this country to be critical of public institutions. This is why President Abdul Hamid's scathing remarks about the nepotism, corruption and professional insincerity of some vice-chancellors (VCs) of public universities are quite refreshing. He shared his opinion during his speech at the 53rd convocation of Dhaka University on Saturday. The president recommended that all university recruitments would be based on merit and quality, and that transparency and accountability must be ensured.
It is sad, however, that this bare minimum of prerequisites of a public institution should have to be stressed upon after 51 years of our independence, and at a convocation speech at our most prestigious public university. We are, of course, relieved to see that as Chancellor of all public universities, the president has frankly pointed out this gross anomaly in many of these institutions.
But why, we must ask, has this anomaly been allowed to flourish for so many decades? What the president was alluding to was no doubt the extensive media coverage of various allegations against various VCs alleged to have misused funds, appointed family members as faculty, become involved in question paper leaks, remained absent from campus for long periods of time, and played an inactive or biased role when Chhatra League cadres were implicated in various crimes including sexual harassment, torture, murder, and assaults on general students.
Which brings us to the crux of the problem – political appointment of vice-chancellors – a practice noticed during all our successive governments including the present one.
It is a given that a teacher has to be affiliated with a pro-government teacher's panel to be nominated for the top post. Not long ago, The Daily Star revealed that at least 39 out of 48 VCs of public universities held posts in different pro-government teachers' wings during their career. This means that the best candidates were not chosen for such a crucial post. In a scenario where public educational institutions are already plagued by the reign of terror of members of the ruling party's student wing, with the teachers and VCs largely politically appointed, how can we expect a healthy academic atmosphere? How can we expect academic excellence, ground-breaking research, or a prestigious international ranking?
If one is really bothered about the health of academic life in these public universities, one can trace the cause of the disease to the politicisation of recruitment of faculty and vice-chancellor. The position of the VC is indeed exalted, because it entails an enormous responsibility to uphold the highest ethical values and academic standards of the institution. VCs are the most powerful leaders of academia and must lead by example. The government in power must, therefore, disassociate itself from the recruitment of such posts and ensure that these institutions function independently without political influence. At the same time, these institutions must remain accountable.