No excuse good enough for the persistently high prices of essentials
Why aren't local prices going down like global prices?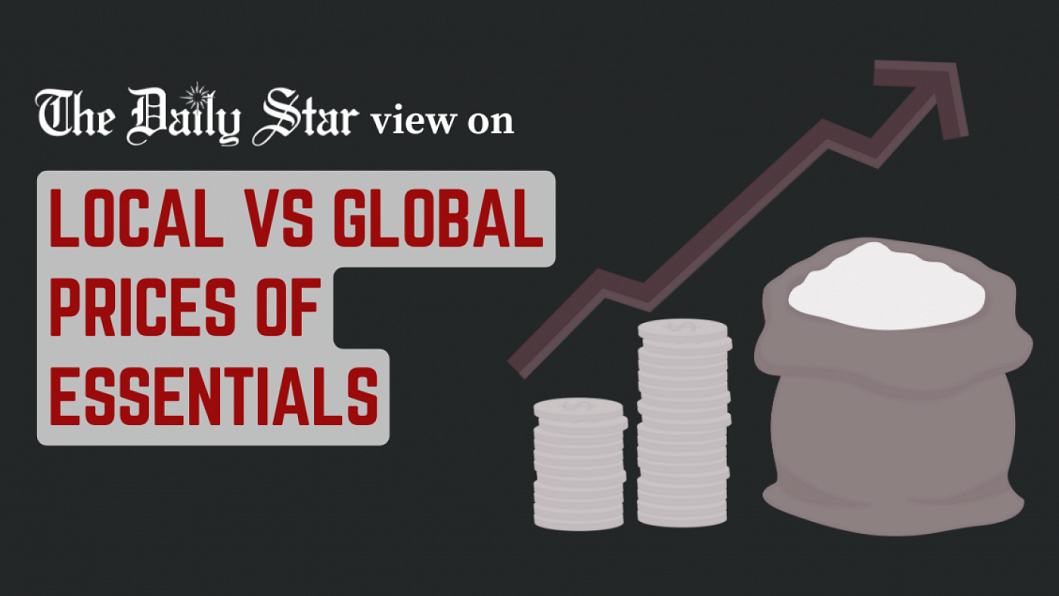 It is unacceptable that despite global commodity prices declining for 13 consecutive months, local consumers continue to be denied any relief from high prices. It is usually seen that as soon as commodity prices go up in the international market, traders rush to raise prices domestically, while the government tells us to accept it as inevitable. But when the reverse happens, traders are completely uninterested in lowering prices while the government, more worryingly, remains least bothered to investigate why domestic prices are not declining as they should, let alone address such price mismatches.
There are a few well-known reasons for the price incongruity. One is the depreciation of the taka against the dollar, which has made imports of commodities more expensive. The shortage of dollar is also making imports more difficult, thus creating a discrepancy between demand and supply. Additionally, the hike in prices of gas, electricity and energy have had a spill-over effect on all businesses and commodity prices. But the effect of all these issues could have been mitigated to a large extent – if not entirely – with better government policies.
Analysts have also pointed to other issues, such as a lack of competitive environment, control of major commodity imports by a few players, collusion among market participants, and a high profiteering tendency among businesses in the supply chain amid inadequate monitoring and enforcement by public agencies. Instead of pursuing policies that would increase competition in the market, the government, over the years, has prioritised providing special interest groups with benefits that has led to market monopolisation. And it is the consumers who have been paying the price. This, along with systemic problems that have been left unaddressed – particularly in regard to effective market monitoring – has led to a state where neither is the market functioning efficiently, nor are government agencies that are supposed to protect consumer interests being able to perform their duties satisfactorily.
True, the impact of external factors cannot be denied, but to blame high prices wholly on them would be wrong. A major part of it can be blamed on the government's failure to prioritise the interest of consumers and ensure good, accountable governance. Therefore, what we need desperately is a shift in government priorities, followed by policies that can promote greater competition in the market leading to lowering of prices.