Govt decision to curtail EC's power
A further blow to the possibility of elections being free and fair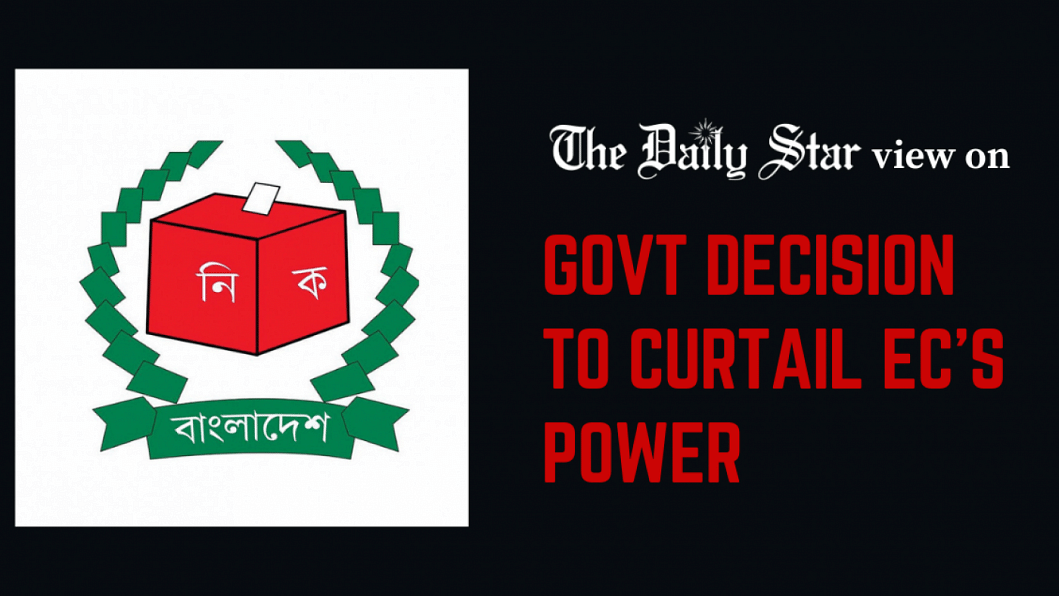 The passing of the Representation of the People Order (Amendment) Bill, 2023 in parliament is an extremely worrying development. At a time when we are all looking forward to a free and fair election – which is presupposed by the independence of the Election Commission – the passage of the bill, which will reduce the power of the EC to cancel polls, will only dampen the possibility of it being free and fair. On the face of it, the message is obvious: the rule has been passed to restrain the EC.
Already as it exists through law and practice, the EC is hamstrung in many ways. For example, even though the law says that during elections, the administration is supposed to work under the EC, this is only on paper; in reality, it does not happen at all. The chief election commissioner himself has spoken about it. And it has been widely reported on and discussed as well. Now, the EC's hands have been further tied legally.
Specifically, there are two aspects in the amendment that are worrying. The first is the curtailment of the EC's power to suspend polls. The law minister has justified the move by saying that suspending polls in an entire constituency over disturbances in some polling stations is "undemocratic." But what happens if irregularities occur in the majority of polling centres? Will the EC have to stamp its approval just because voting could happen without irregularities in some centres? The amendment takes the same problem to the other extreme. Moreover, the law minister's claim seems to give the impression that the EC would just whimsically suspend polls. Surely, under ideal circumstances, the EC would suspend polls only if it deemed it absolutely necessary.
The second issue is the curtailment of the EC's mandate to suspend polls from during the election period – which is typically about 40 days from when the election schedule is announced to the election day – to only on the "polling day." So, from around 40 days, the EC's power to suspend polls has been reduced to only one day and that also only in the troubled centres. But what happens if large-scale irregularities happen before the officially declared election day, which has blatantly taken place before?
Again, these are clear indications that the bill has been passed to constrain the EC's operating capacity. Given the history of our elections and timidity of ECs and their commissioners, it has made the prospect of free and fair elections further improbable.