Frequent power outages must be checked
World Bank recommendations on capacity development should be followed properly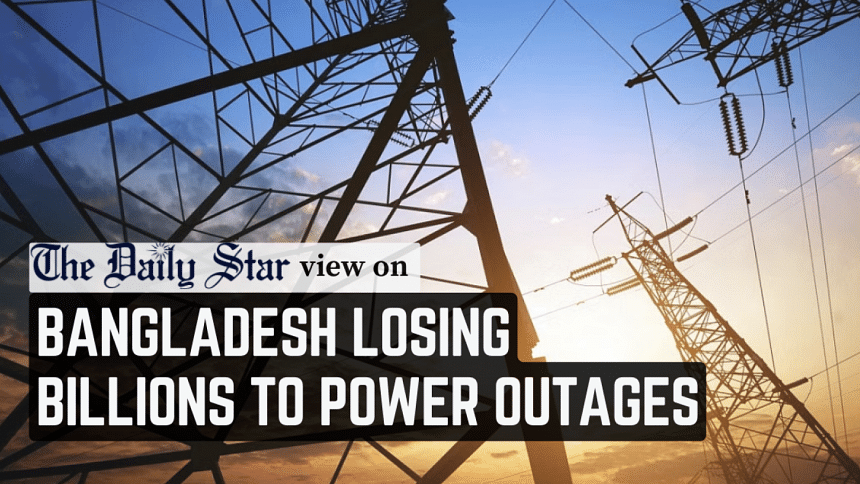 It is quite concerning that Bangladesh loses around $3.3 billion a year – or 1.5 percent of its GDP – because of unreliable power supply to homes, offices, and factories, according to a World Bank report. It was also revealed that our "power generation asset utilisation remains low, below 50 percent, due to fuel shortages, poor dispatch, and transmission constraints." These findings come at a time when the country has been experiencing a renewed bout of power outages amid a scorching summer, increasing people's suffering.
It is no secret that the power sector has long been a victim of poor decisions, irregularities, and lack of accountability. This was aptly manifested when Bangladesh started experiencing frequent outages last year shortly after the government's announcement of achieving 100 percent electricity coverage. It can be argued that its power policy was flawed from the very beginning. To achieve self-sufficiency in power, it decided to build fossil-fuel-fired power plants, and gave permission to set up quick rental power plants, without considering their economic viability or environmental impacts. It also failed to ensure the fuel support that would be needed to run these plants.
The result is: about one-third of our total power generation capacity remains unutilised, mostly due to fuel shortages and maintenance-related issues. Despite this, as per a recent study, the 12 worst performing plants, which stayed out of operation or faced technical difficulties for the longest time, were paid Tk 2,336 crore in capacity charges last year. This is totally unacceptable.
One may recall that one of the preconditions for the WB's $500 million loan to Bangladesh was – no capacity payment for rental power plants seeking contract renewal. Reportedly, the government complied with it. The WB also made some policy recommendations such as amending the Energy Efficiency and Conservation Rules with provisions for annual energy consumption reports, periodic energy audits, and capacity development. We urge the government to follow these suggestions properly, and start building a sustainable energy sector through utilising clean energy sources such as solar power.