Apex court hamstrung by a judge crisis
Appointing more judges key to clearing huge case backlogs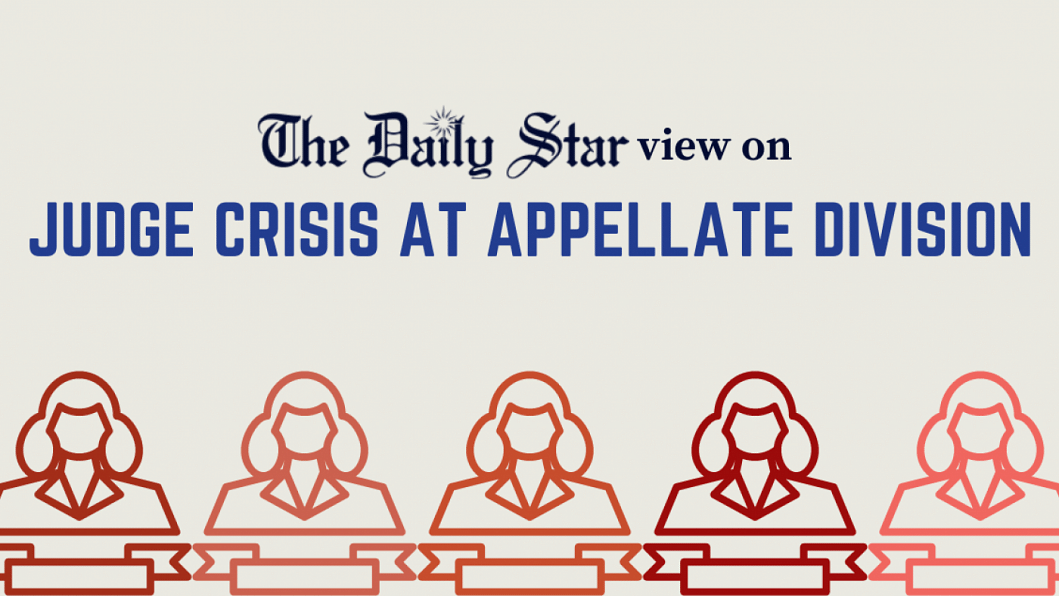 In Bangladesh, bureaucracy seems to thrive on misplaced priorities. A classic example is when undeserved and unnecessary promotions to secretary-level posts are readily approved by the public administration, but essential appointments – of doctors and judges, for example – that have a direct bearing on the wellbeing of citizens are put on the back burner. A continuation of this culture has been reported at the Appellate Division of the Supreme Court, which is facing a shortage of judges. Currently, there are only five judges, including the chief justice, who are having to deal with upwards of 17,500 cases. That's 3,500 cases per head. Let that sink in.
We cannot help but wonder: Why would there be a judge crisis at the highest court of the country? The law minister, when approached for comments, had no answer to that beyond the standard appointing-judges-is-a-continuous-process response. One would expect a more direct, affirmative response. This crisis, which will only delay justice and thus increase suffering, comes against a backdrop of an already huge backlog of cases across the Supreme Court. At the High Court Division, there are 95 judges in charge of clearing a whopping 5.18 lakh pending cases. Expecting so few judges to dispense so many cases is simply absurd.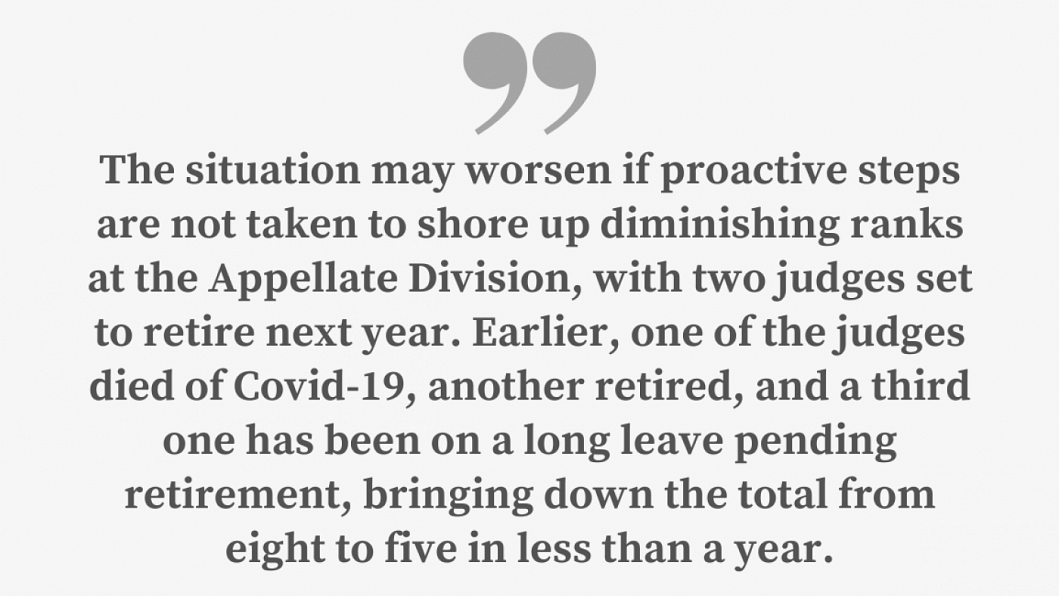 The situation may worsen if proactive steps are not taken to shore up diminishing ranks at the Appellate Division, with two judges set to retire next year. Earlier, one of the judges died of Covid-19, another retired, and a third one has been on a long leave pending retirement, bringing down the total from eight to five in less than a year. Experts have expressed concern over the situation, pointing to the fact that, with the existing judges, more than one full bench – for which three judges are needed – couldn't be formed. If two or three full benches could be constituted for the division, more cases could be disposed of, they said.
This is only to be expected. The apex court already has a precedent of having 11 judges at a time. On July 9, 2009, the then president of the country raised the number of judges from seven to 11, prior to the disposal of some important cases including those related to the assassination of Bangabandhu Sheikh Mujibur Rahman and the fifth amendment to the constitution. According to one legal observer, the gazette notification issued in 2009 to raise the number of judges to 11 is still effective, so there is scope for appointment of four or five new judges. The abysmally high number of unresolved cases – at both divisions of the Supreme Court, and at all tiers of courts in the country – makes new appointments only logical.
There is no alternative to protecting the fundamental rights of citizens to have a speedy trial. As well as appointing new judges, preferably under a new law to regulate such appointments, it is also important to ensure best use of existing resources and remove procedural complexities to get rid of pending cases. The authorities must end the suffering of justice-seekers.