Where should journalists draw the elusive line?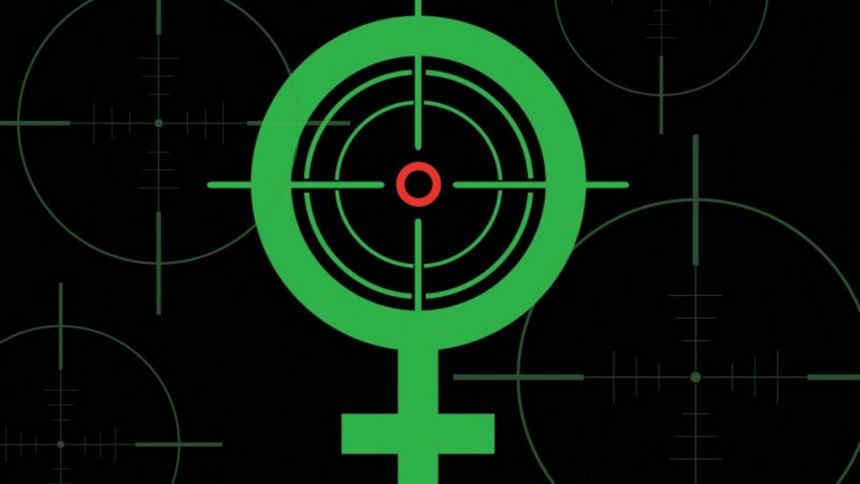 Our Home Minister last Monday rightfully asked journalists not to publish any news that tarnishes Bangladesh's image or achievements abroad. While it's the duty and obligation of every patriotic citizen to hurt neither, the question is where should journalists have to draw the line? While publishing only negative or positive stories will read like propaganda rants, hesitation over what to print is likely to turn news into a mushy mess.
The idea of news basically is the presentation of facts. Now what facts can undermine the country's image or achievements is a matter of questionable essence. In many countries, it is understood that issues of national security must not be divulged without government clearance. In some countries, the governments censor news to control the flow of information.
Our journalists pretty much write about hunky-dory stuff, which, once in a while, may have verged on sensationalism. But what news have they published so far that damaged the country's reputation in the world? This question is important because getting lost in the wilderness isn't a problem so long it takes one to the Promised Land.
If they print erroneous reports, they should be held accountable by all means. Only this week we have seen pictures of three handcuffed journalists, who were arrested for publishing news that was nothing but a load of hot air. 
But if they print factual news, what can they really write to embarrass the country? They can write about political conspiracies, bank frauds, corruption in the government, economic downturns, sexual scams, and, now, terrorism. How do any of these areas expose the country to inordinate risks of defamation? What can our journalists reveal that the world doesn't know?
And, what exactly is the reputation of Bangladesh in the outside world? Yes, the world does recognise that a lot of good things are happening in this country. A Nobel laureate ran with the Olympic torch in Rio that must have brought his country's name to the lips of millions of viewers across the globe. The world also appreciates that we are heading towards the status of a middle-income country. Yes, it knows we are a leading exporter of manpower and garments. Occasionally, a Bangladeshi or two gets recognised in foreign countries for professional or academic excellence.
But all of these highlights are subsumed within the murky picture portrayed by larger perceptions. Bangladesh to the people worldwide is still an overpopulated poverty-stricken country riddled with corruption and rattled by political turmoil. Now, terrorism has added a new dimension. How much of that can change no matter how many rims of papers are filled by journalists with wishful thinking or misguided motivation?       
There is a subtle disagreement over who is behind the terrorist acts and the target killings in Bangladesh? The home minister insists on homegrown terrorism, and he surely does it on behalf of his government. Some people tend to believe that the Islamic State is behind the atrocities committed in this country. What if some journalists also share that same opinion? Is that going to influence how the world looks at Bangladesh?
Probably not, because that opinion was formed already when the United States and the European Union cried IS for last couple of years. They repeatedly claimed that this militant outfit has its footprints in Bangladesh and even warned of attacks on a large gathering of foreigners. So, how is it going to change anything if the journalists in the country carry some more coal to that colliery?
Journalists in this country most often use foreign sources for news instead of being used by foreigners as their sources. So, it seemed like the minister was squeezing the lemon dry when he asked the journalists to watch out what they write.
In all fairness, it should be the other way around. The journalists should ask the politicians to think before they talk. What they said and how they said it so far have kicked up a storm.
It's more dignified to fight against odds than being at odds with each other. This is where the standing of a country likens to family honor. Nobody respects a family if its members are fighting tooth and nail.
The writer is Editor of the weekly First News and an opinion writer for The Daily Star.
Email: [email protected].