CROSS TALK
The mathematics of two mayors in one city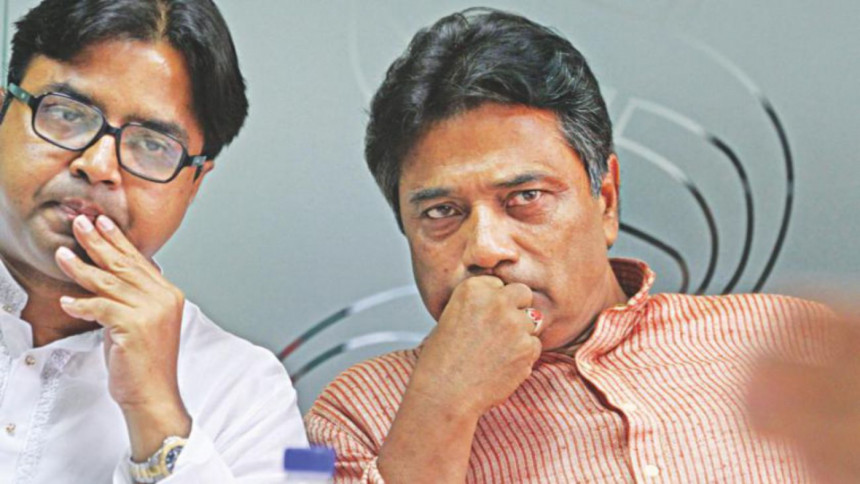 Dhaka City Corpor-ation has been divided into two halves, but each one of its problems remain the same, if not worse. The traffic jam continues to cause spasmodic seizures within the city. The backed up drains overflow when streams of rainwater run full-freshet. Power transmission has improved, but it's still significantly impaired. Water supply is patchy and contaminated, crimes are on the rise, waste management is skimpy, and the sidewalks are eternally infested with vendors. After bifurcation, this city is like two individuals, sleeping on two beds, sharing the same nightmare.
It's said that two heads are better than one. Has that aphorism been true for our capital city so far? In 2011, one City Corporation was split into two, only to be run by two administrators. Almost four years later, questionable elections have given two mayors whose election campaigns convinced us they were already on top of all the solutions. 
Thus, we have two mayors in one city like two flowers on a single stem. But where are they now? Before the elections it seemed like they were two bows at full draw, waiting to be elected before jumping into action and building a modern metropolis. It may be early to doubt their intentions, but their presence appears faded like an overexposed photograph.
It could be that they're lying low while learning the ropes. Another reason could be what newspapers have recently reported. There simply isn't enough money to keep them busy with anything but the joy in their hearts. The best scenario under the circumstances is that they will vigorously start implementing their promises once both of these limitations are lifted.
The worst scenario could be that their campaigns were the best part of their commitments. It also could be that the two mayors will do no more than routine things, biding time between occasional works. It's possible that they are going to be no more than titular figures lost in the intense power struggle that characterises life in this nation's capital, where too many cooks spoil the broth.
But what about the city itself, which has been turning into a mounting mess? High-rises and flyovers may have soared with solutions in the air, but what about the problems which still keep us bound to the ground? Old Dhaka gives the impression of organised chaos left to stew in its own juice. New Dhaka is a hurting heart hiding behind its happy face.
This city has waited for elected mayors like orphans yearn for a father figure. In fact, the last elected mayor had long ceased to be either. He overstayed the welcome under political constraints, while the city was being deprived.
It's said that if an earthworm is split in two, it will not become two new worms. The million dollar question is whether splitting one city corporation into two automatically creates two city corporations. I suppose the new mayors are grappling with that dilemma, trying to map out terrains before they find their feet on the ground. 
First things first, they have to know where to start. Years of neglect, abuse, misuse, waste and corruption have turned this city into a wad of tangled yarns. All cities have evolved through three stages: pre-industrial, industrial and metropolis. Our city is all three stages combined in one. Parts of it are pre-historic and parts of it are post-modern. In between lies an intermediate section, where the city verges on being one vast dystopian wasteland. 
This city can accommodate two bosses provided two bosses can accommodate this one city in their hearts. It's not clear what they have in their minds, because to this day they have given us nothing but political spiels tailored to suit their personal, family and party ambitions. They have mostly talked to us from their heads, not from their hearts.
It's been almost two months since the mayors have been elected, yet instead of picking up steam they seem to have all but dissipated. In fact, the people of this city cannot even tell the difference perhaps because division of the City Corporation has diluted the relevance of mayors in their mind. That's all the more reason why the newly elected mayors should be all over this town with the tenacity of a business recovering losses. They have to stay visible if they wish to stay viable.
The slogan for Doublemint Gum is: "Double your pleasure, double your fun." We got a double deal when the government decided to give us two mayors. Each mayor should have double the time to do half the work of a single mayor. Ideally, they should "double our pleasure" and "double our fun". Bad news is if that doesn't happen, it'll prove neither of them is half as good as their single-handed predecessor. 

The writer is the Editor of the weekly First News and an opinion writer for The Daily Star. 
Email: badrul151@yahoo.com