Climate Agreement in December: A Miracle in Paris?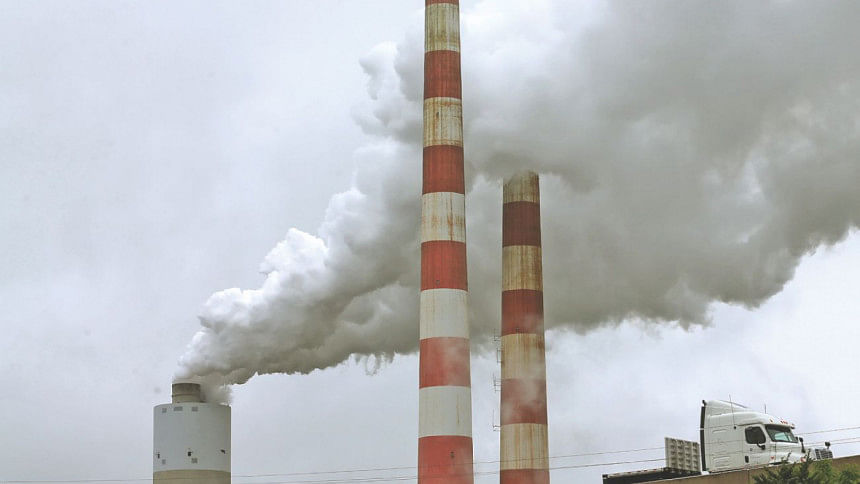 The upcoming Paris Conference in December 2015, formally known as the United Nations Framework Convention on Climate Change (UNFCCC), is an important milestone on the road to collective action on global warming. However, as we move closer to the inauguration date, there are two key indicators that need to be closely monitored to assess the probability of success of this gathering: the promised reduction of carbon emissions (INDC) and the commitment of funds from developed countries to mitigate the effects of global warming.  Without substantial progress in these two areas, there is some skepticism whether the Paris Conference might face the same fate as the Copenhagen Conference in 2009.
Intended Nationally Determined Contributions or INDCs are commitments made by each country to cut back its emissions of greenhouse gases (GHG). In 2013, Conference of the Parties (COP) invited all countries to communicate to the UNFCCC secretariat their INDCs by the first quarter of 2015 "in a manner that facilitates the clarity, transparency and understanding of the INDC."  INDCs are the primary means for governments to communicate internationally the steps they will take to address climate change in their own countries. Some countries may also disclose how they'll adapt to climate change impacts, and what support they need from, or will provide to, other countries to adopt low-carbon pathways and to build climate resilience. While some progress has been achieved, to date only three out of the six world's major emitters (China, US, EU, India, Russia and Japan) have already published their INDCs. And in total, these countries account for less than 50% of global emissions. It was felt that an early submission is essential for a timely evaluation of the total contributions ahead of the Paris conclave, also known as COP21. It is expected that by October most countries will submit their INDCs, but some estimate that only less than 100 countries would have announced theirs before the conference. It is hoped that these pledged cutbacks in pollutants would add up to a target needed to contain global warming to 2o C. But, as the French president Francois Hollande told delegates in Paris in late May that might be hoping for a "miracle".
There are many unresolved issues relating to INDCs and these may prove to be contentious during the Conference. First of all, while the UNFCCC secretariat invited all countries to submit their plans, only developed countries are doing so in earnest. And there is a good reason for that. The developed countries are primarily responsible for creating the current state of affairs, and given their level of economic development and available technologies, they are in a better situation to cut back their GHG emissions. Secondly, it is not unlikely that most developing countries are in a "wait and see" mode, and will show their hands once it is known how much cutbacks are coming from developed countries, and the availability of funds for climate projects, technology transfer and capacity building. One important reason why some countries, particularly countries such as Bangladesh, might have been slow is the lack of clear guidelines and metrics to start this bottom-up process. It is a fair to speculate that some countries will offer an ambiguous or unambitious INDC for tactical reasons: they might wait to see the pledges from other countries and respond to calls from the Paris Conference to enhance their "offers".  
Financing of the efforts to mitigate the climate-change effects and provide resources to the affected countries is an important element of the next international agreement. Progress on commitment of resources to fund climate projects has been, as expected, sluggish. At the Copenhagen Conference in 2009, nations agreed to establish the Climate Change Fund (CGF) which would provide a mechanism for the developed countries and the private sector to provide financial support for the developing countries to "mitigate and adapt". A target of $100 billion per year was set, to be raised by 2020, but until now contributions for this fund has been disappointing. As of May 2015, only $10.2 billion has been committed. Since commitment to the climate fund is voluntary, there is widespread skepticism on this account and there is a nagging uncertainty whether developing countries would sign any Protocol in Paris without a concerted effort by developed countries to provide adequate support for climate mitigation and adaptation actions. There is already some pushback from the developed countries. According to World Research Institute (WRI), a think tank in the USA, there will be shortfall in funding climate projects and GCF. According to WRI, "realizing the goal of spending $100 billion per year by 2020 to address climate change requires investments from leading economies, development banks and the private sector, according to new projections. Wealthy nations alone cannot foot the bill". 
Four other issues are also likely to bedevil climate change negotiations going forward.  The first is the question: which projects should be eligible for finance from GCF?  Second, how is the problem of "carbon leakage" going to be addressed? There is widespread fear that some countries might be able to meet their INDCs by exporting carbon-intensive productive facilities to developing countries. Third, what is the legal status of any agreement reached in Paris? And finally, what are the chances that any agreed target of carbon reduction will be implemented on schedule? World renowned economist, Jean Tirole, winner of the 2015 Nobel Prize in Economics, has already voiced his concern that without a good economic framework, all declared INDCs are fated to end up only as "intended". 
The writer is an economist.