Opinion: Tahmid's nightmare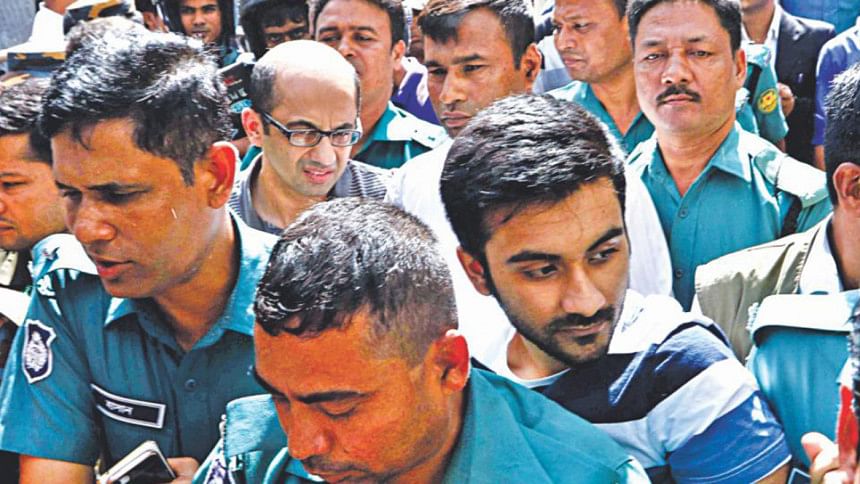 We will never be able to feel his pain and trauma. We will never know his helpless nights in the dungeon of the jailhouse.  Because even the strongest empathy will fail the experience.
A young man just on the verge of stepping into the world as he prepared to go to Nepal for an internship at Unicef was suddenly hauled up on a suspicion most shameful for any innocent.
It's more painful that there was no exact charge against him for the last three months. All this while for two months he languished in prison. And before landing in jail, nobody knew of his whereabouts after he was picked up by detectives. He remained traceless for that one month.
And now finally Tahmid Hasib Khan, a student of a Canadian university who landed in Dhaka just a day before the bloody Gulshan café militant attack, has been freed on bail as police found no evidence of his involvement in the mayhem in which 22 people mostly foreigners died.
It is sad that it took police three months to find out his innocence. And all this while he was kept behind bars on the infamous clause of the law called Section 54. Under this section anybody can be arrested by way of simple suspicion. And this piece of law is so recklessly applied by our law enforcing agencies that the Appellate Division of the Supreme Court has made a ruling that it be judiciously applied.
The Gulshan attack was so shocking in nature that it is natural to suspect anyone in random, especially when someone was seen talking and walking with the militants. But was it needed to put the boy in jail after they quizzed him?  Could the investigation not go on while he was on bail and under surveillance?
Sadder is the way a media trial was thrust upon this boy. Some agencies reportedly leaked some pictures of Tahmid holding a gun in presence of a terrorist and voila! The media splashed the pictures and crying Gotcha! Media made him a terrorist and spread such vilification that Tahmid and his family must have cringed in disgust and despair. Our media ethics have a long way to go.
This episode shows how we the innocent people can be vulnerable to the whims of the powerful. And who will return Tahmid his lost days of agony and despair? What does justice say here?
But in the end we all hope Tahmid can get back to his studies where his friends are eagerly waiting. We hope that the scar that has blemished his mind will heal. We hope he will come out from the nightmare.