Noorul Quader My Hero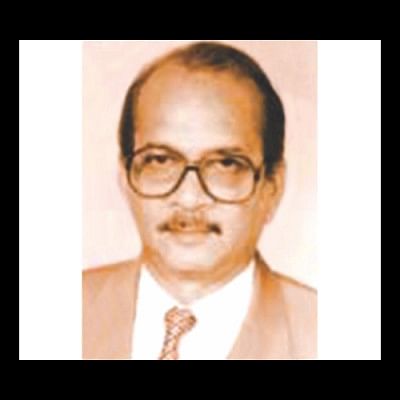 It was about a year and a half from the day the Kalurghat factory in Chittagong was set up; so, the year was probably 1981. When I asked the great man standing in front of me why he hired so many employees to run just one factory, he answered, "I have created a reservoir to rear talent. Don't ever think that there will always be only one such factory of this kind. There will be many more as time progresses. There will be related businesses too. Who do you think will run those factories? You people."
At the inexperienced age of 25, I thought that Noorul Quader Khan, founder of Desh Garments, had given this extempore answer to assure us, encourage us and to give us confidence. We all knew how witty he was. History proved, much later, that he was a visionary as well.
I was recruited, along with a host of others, to work in Desh Garments in 1979. The hiring process was an elaborate one, with the selected appointees being flown to South Korea for training. A task of mammoth scale, considering the time and expense it took to train so many inexperienced young men and women overseas.
We must recognise the fact that the training in Daewoo Corporation Pusan Factory, South Korea helped a very young Desh Garments Ltd to strike its roots and grow to its mature state. Senior Desh employees later spread out in Chittagong and Dhaka, paving the way for other export oriented garment manufactories. Thus, a chain reaction was set off, enabling for the emergence of a myriad of allied industries and indirectly serving all the vital nerves of the country's economy. Major investments in sectors that are not related even indirectly with the RMG industry, are, in reality, the indirect outcomes of the successful entrepreneurships in the garment industry. Noorul Quader foresaw all this back in the early 80s.
I consider myself extremely fortunate to be a part of the Desh during its early days.
I am fortunate because I am a living witness of how this industry had begun about 35 years ago under the stewardship of a visionary - our beloved Noorul Quader Khan. I am fortunate because I did not have to learn about all this by reading history books or from others.
When we talk about the contribution of the readymade garment industry (RMG) in the country, we talk about the 20-plus billion dollar exports, growth of related industries and also unrelated ones like the cosmetic industry, tourism industry, hospitality industry, etc.  We don't talk much about RMG's role in branding Bangladesh to the outside world. We hardly realise how this industry has transformed the lives of millions of rural young men and women over the last three decades. Young girls learnt that they did not have to marry early and could be independent. Imagine how all of this has helped to shape our society to the state that it is in now. Garment workers now have a sense of confidence. They can imagine a better future for themselves and their children. 
And all of this has turned into a reality only because a man with a great mind envisioned something monumental a few decades ago and ventured a business culture that was unseen, unknown in the country prior to his initiatives. Noorul Quader, a towering, charismatic personality, was an excellent orator. Also an author, connoisseur of art and collector of rare paintings, Quader spoke in a baritone that captured everyone's attention. He could keep his audience spellbound by his deliberations, whether in Bangla or English. He was a valiant freedom fighter, who discarded his title 'Khan' in protest against the role of Pakistani rulers during the Liberation War of Bangladesh. He was a constant source of inspiration for me and, I am sure, for many others who knew him.
Noorul Quader was my role model, my hero. I think those who are conscious citizens of the country have a moral and social responsibility toward recognising his contributions to the society. May the memories of Noorul Quader remain an eternal source of encouragement for the entrepreneurs of today and tomorrow.
The writer is Director of Babylon Group.