Are we becoming selective activists?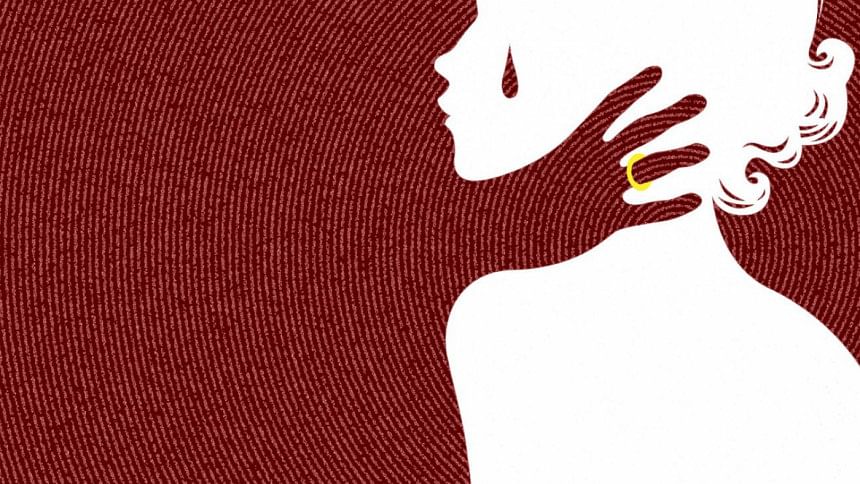 It is sickening how rape is becoming a regular occurrence in our society and there is a report of an incident of sexual violence every day from various parts of the country, each more vicious and more heinous than the one before. The victim profile is so diverse indicating that no girl, no woman is safe. When I started writing this article, the number of rape cases reported in 2017 was 93. By the time this article was ready for publication, that figure had risen to 138. This was within a matter of 4 weeks. I cannot help asking myself, what is happening? Why the rise in sexual violence? Why have the men in our country become so cruel?
As a lawyer at BRAC, I have tried to find the answer by analysing the data at my disposal. From a bird's eye view, it is apparent that not many cases reach court and even if they go to court, the conviction rate is insignificant and severely delayed. In Bangladesh, police statistics on cases registered on violence against women (VAW) show that rape is the second most commonly reported form of violence against women, following dowry-related harassment. According to a research study by BRAC University's School of Law ("Reasons for the low rate of conviction in the VAW cases and inconsistencies in the legislative framework", Naznin SM Atia and Sharmin Tanjina, 2015), lack of proper and adequate evidence, weak presentation of case by the prosecution, technicalities of legislation, out-of-court settlements, insufficient police investigation and case backlog are the main reasons for low conviction rate under Nari o Shishu Nirjatan Daman Ain, 2000. Just 2 percent of rape cases go to trial each year. According to Ain O Salish Kendra (ASK), in Bangladesh 138 women were raped, 6 were killed after being raped and 4 committed suicide after rape in the first 4 months of 2017. Many women's rights groups have confirmed that the incidence of rape and murder after rape is on the rise across the country. Ignoring and letting this kind of crime go unpunished is not only a miscarriage of justice but also a threat to humanity. The low conviction rate in rape cases serves to encourage the perpetrators. If things remain the way they are, the chances of rapists paying for what they did are nil. They have nothing to worry about.
The common barriers to access to justice are practically identical in most cases. A large number of the cases are either pending at the witness stage, "settled" out of court, or dismissed because the charge sheet was poorly framed. Data extracted from BRAC Human Rights and Legal Aid Services (HRLS) case studies confirms the hypothesis of low conviction. Recent data compiled by HRLS regarding rape cases shows that from 1998 till September 2016, HRLS provided support in a total of 1,450 cases, amongst them 695 cases were disposed of. Alarmingly, only in 89 cases, a verdict conviction was reached. Our research shows that 73.77 percent of the alleged perpetrators of rape are out on bail. Data collected from 61 districts of Bangladesh show that a number of rape cases were "settled" out of court. In most of these cases, political pressure, social stigma, patriarchal attitudes, and protracted court proceedings leave no option to the survivor's family but to "settle" out of court. Lack of support services or provision of protection for victims and witnesses is what discourages survivors and families of the survivor to fight for justice. These figures depict a disturbing but real picture of our protracted justice system. In a society like ours, if a rape survivor shows enough bravery and decides to seek justice through the court system, we let her down. We make her wait for so long that she decides to give up or is forced to give up.
It is interesting that even though sexual violence is widespread and frequent, we tend to protest only a handful of these cases. The incidents of child rape that have risen over the last few years have pretty much gone unnoticed. We did not say anything when a desperate father (named Hazrat Ali) found no other way, but to jump in front of a moving train with his 8-year-old daughter, Ayesha, who was raped and the police had refused to take her case. We did not shed a tear when the mentally challenged girl in Madaripur was raped. The 80-year-old victim was a mere afterthought. Recently, police arrested a 14-year-old for raping a 3-year-old toddler in Bagerhat. All these incidents occurred in 2017 alone and were published in national newspapers in the last one and a half month.
While my Facebook newsfeed was over-flooded with posts of the Banani rape incident, Hazrat Ali and Ayesha's suicide posts went unnoticed. How do we pick and choose? How do we decide when to yell? What crime is heinous enough to raise our voices? Why are we not as sympathetic towards the 8-year-old rape victim from Satkhira, as we are with the victims of the Banani case? Where is the human chain for the 80-year-old rape victim from Narayanganj? For the mentally challenged rape victim in Madaripur? Is it because Banani is too close to home for some of us? Why this selective activism? Gulshan and Banani alone do not represent Bangladesh. Shouldn't we have protested and said 'enough is enough' a long time back? Are we yet to reach our breaking point?
My intention is not to advocate for an outcry every time there is a rape. If that was the case, we would have to quit our day jobs and permanently camp out on the streets. My hope is that we will not be so selective about our protests. If we choose to protest, let's protest for change; let's cry out for safer streets and safer spaces; let's protest against the rape of all women and girls. Each and every one of them has the right to live with dignity and not be violated. Let us advocate for a stronger justice system so that more offenders are brought to justice.
I hope to see speedy justice in the Banani rape case, but also to see arrests and trial in the other incidents of sexual violence as well. The punishment for such crimes against women and girls must be harsh. The percentage of unreported cases is already high and getting higher each year. If action is not taken immediately in cases of violence against women and girls, these heinous crimes will become nothing but mere statistical data for researchers to analyse and write about.
Let us work together to end this brutality before it is too late.
---
The writer, Barrister, Advocate, Supreme Court of Bangladesh, is working as a Senior Executive (Analysis and Strategy) for Human Rights & Legal Aid Services Programme at BRAC.
---
Follow

The Daily Star Opinion

on Facebook for the latest opinions, commentaries and analyses by experts and professionals.
To contribute your article or letter to The Daily Star Opinion, see our

guidelines for submission

.
---