Only enrolled students will be allowed to stay at dorms after reopening: DU authorities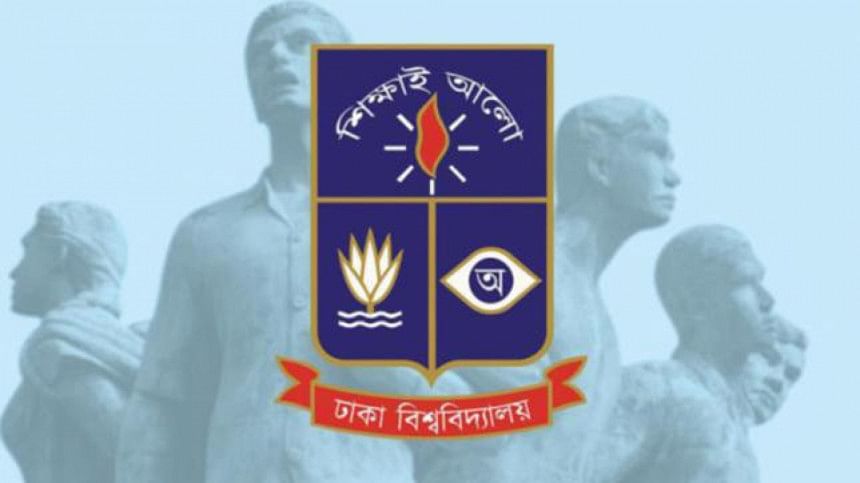 The Dhaka University (DU) authorities on Tuesday decided to allow only enrolled students to stay at the dormitories once the university opens.
The decision was taken at a meeting of the provost committee, organised to discuss the health risk of students in the post-coronavirus period and overall atmosphere of the dormitories, said a press release of the university.
"Only those having studentship -- enrolled students -- will be allowed to stay at the halls as per the rules of dormitories. Those who do not have studentship cannot stay at the halls in any way and have to vacate the halls by the timeframe given by the authorities," reads the release.
A total of five decisions were taken to reduce the health risk of the students, including the move to bar non-students from the dormitories, improve the residential, educational and overall atmosphere of the halls, resolve the crowded room crisis, and renovate the dorms themselves.
The meeting also decided that no student will be allowed to stay on the floors of any of the rooms. If necessary, one can share beds with another student after following due procedure.
"Hall authorities will take measures to supply bedding in the rooms which do not have necessary accommodations," added the release citing decisions taken in the meeting.
Attendants of the meeting also opined that the so-called "gono room" culture will be curtailed if the aforementioned decisions can be implemented properly.
"Cordial assistance from all active student organisations will be needed to stop the 'gono room' culture and to prevent the housing of those who do not have studentship in the halls," it added.
The university authorities will complete the renovation and cleaning of all the dormitories during the university closure brought about by the countrywide lockdown.
Chaired by DU Vice-Chancellor Prof Akhtaruzzaman, the meeting was also attended by Pro Vice-Chancellor (education) Prof Nasreen Ahmad, Pro Vice-Chancellor (administration) Prof Muhammad Samad, Treasurer Prof Md Kamal Uddin and provosts of all the halls.