Taqi murder: Justice denied due to culture of impunity, says Prof Serajul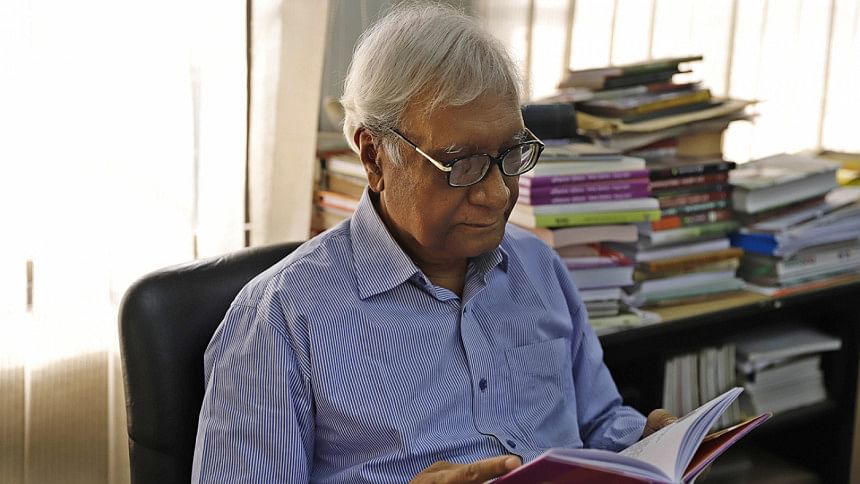 The fact that there has been no justice delivered to Taqi -- seven years after his heinous killing -- reflects the overall culture of impunity existing in the country, Emeritus Professor of Dhaka University Serajul Islam Chowdhury has said.
Prof Serajul Islam, also a noted thinker and author, made the remark while talking to The Daily Star over the phone after a round table held at the Jatiya Press Club today.
Eminent citizens participated in the round table and demanded justice for Taqi.
March 6 marked the seventh death anniversary of Tanwir Mohammad Taqi -- son of Rafiur Rabbi, a renowned cultural activist in Narayanganj -- who went missing on the same day in 2013, his body later found floating in the Shitalakhya river on the morning of March 8.
"The situation we find ourselves in is a culture of impunity. Sensitive murders like those of Sagar-Runi, Tonu and Nitu have been denied justice. These are just a part of the whole scenario," Prof Serajul Islam said.
"It's not the case that investigating agencies cannot find the culprits. They had almost prepared the charge-sheet in the Taqi murder case. But at some point they are facing restrictions," he said.
"Not only the aspect of justice being denied to Taqi and others -- we also have to put an end to such killings. Our whole judicial system is not people-friendly. And that's why we are considering Taqi's example as a symbol of a lack of justice in the country. Youngsters in Bangladesh are not safe -- Taqi was on his way to the library and was murdered," Prof Serajul Islam said.
Mentioning the downward trend in participation of the youth in cultural activities as the reason behind the rise in crimes, the DU emeritus professor said, "I have always said that we are in a capitalist, bureaucratic system -- this system will not ensure security and justice. The stand release of a Pirojpur judge recently only establishes this fact."
"We need a cultural renaissance in our country. We achieved political freedom, but the change in culture that we needed did not happen. One of the goals of our independence was building a society where people will have equal scope to exercise their rights and try out opportunities. We have failed to achieve that goal. The whole state mechanism remained the same, and now truths are coming to light," he added.