Sunday's SSC exam to be held March 14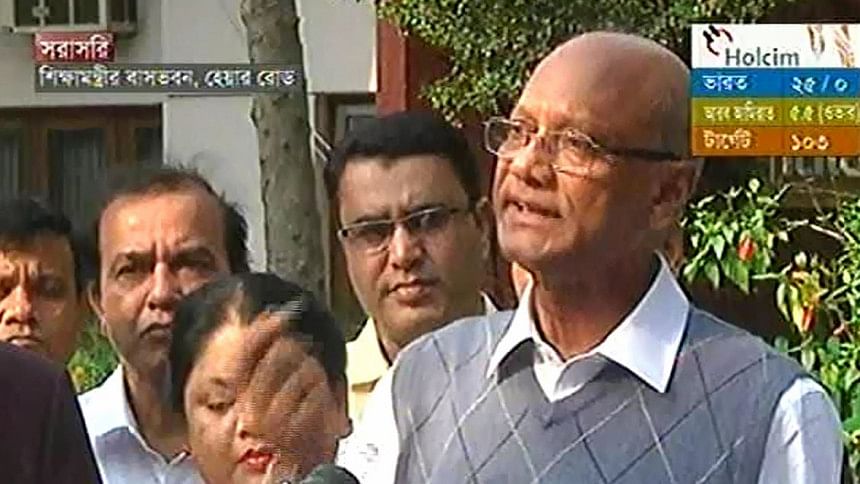 The government has deferred tomorrow's SSC and its equivalent examinations to March 14 (Saturday) due to the BNP-led 20-party alliance's 72-hour countrywide hartal.
The tests will be held from 10:00am to 1:00pm, Education Minister Nurul Islam Nahid said this while addressing a briefing at his Hare Road residence in Dhaka.
The government has postponed the examination scheduled to be held on Tuesday, the last day of the hartal, but did not declared any new date.
Another examination, which was scheduled for February 12 and was postponed later due to shutdown, now will be held on March 13 (Friday) from 9:00am to 12noon.
Nahid also urged the BNP-led alliance not to enforce hartal during the tests.
The minister said the students may lose self confidence following the uncertainty caused by the hartals. "And we will have to suffer for the next 40 years," he said.
On top of the indefinite blockade, the alliance has been enforcing hartals since February 1, excluding Fridays and Saturdays, compelling the education ministry to reschedule exams.
Several tests have already been deferred due to the shutdowns.
The strike which will be in force until 6:00am on Wednesday was called to press home their demands that include fresh elections under a nonparty administration.