Statement on Bergman verdict: 10 more cleared of contempt proceedings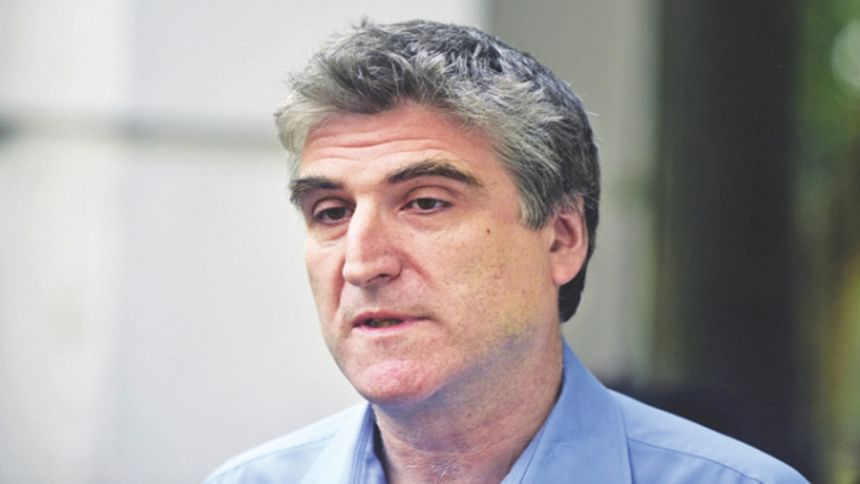 The International Crimes Tribunal-2 today exonerated 10 more eminent people from proceedings for contempt of court, as they apologised unconditionally for a statement they issued expressing concern over the sentence of Dhaka-based British journalist David Bergman for demeaning it.
Earlier on February 23, the court led by its Chairman Justice Obaidul Hasan exonerated 14 eminent people from proceedings for contempt of court over the same issue.
The tribunal today fixed March 18 to pass further order on the remaining 25 signatories, out of the total 49 people, after they sought time.
The dignitaries exonerated are Parween Hasan, Ali Riaz, Tahmima Anam, Nur Khan Liton, Faustina Pereira, Seuty Sabur, Firdous Azim, Samia Huq, Mohiuddin Ahmed and Sarah Shehabuddin.
The ICT-2 on December 2 sentenced Bergman, editor (special reports) of the daily New Age, to imprisonment until the end of the court session and fined him Tk 5,000 for two articles he posted on his personal blog, which demeaned the court.
Over two weeks later, 50 people issued the statement, observing that the tribunal's order would restrict the freedom of expression. One of them, Khusi Kabir, later pulled out her name.
Bergman was tried as the tribunal found contempt elements in Bergman's blog posts on the war crimes verdict on Abul Kalam Azad, also known as Bachchu Razakar.
The proceedings began in April last year after the court found "prima facie elements of contempt" in Bergman's three write-ups posted in his personal blog in November 2011 and January 2013.
SC lawyer Abul Kalam Azad filed the contempt petition, attaching copies of the three blog posts, in which he (Bergman) questioned the Liberation War death tolls.