Bangladeshi student shortlisted for 2019 Sony World Photography Awards
Emerging photographic talent is today celebrated by the World Photography Organisation with the announcement of the ten young photographers shortlisted in the Student Competition of the 2019 Sony World Photography Awards. 
Within the shortlist is a powerful photographic series by Sounak Das, aged 25, a student at Pathshala South Asian Media Institute, Bangladesh.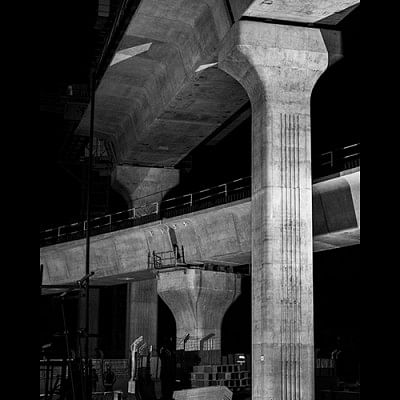 Being shortlisted is significant as the Awards offer young photographic artists unparalleled opportunity to showcase their art to a global audience and is a vital support to anyone looking to make a career in photography.
This exposure begins in April when Sounak Das, his tutor, and the nine other shortlisted students will all be flown to London to attend the 2019 Sony World Photography Awards ceremony, where they will receive expert portfolio reviews, a masterclass with world-renowned artist Nadav Kander, recipient of the Awards' 2019 Outstanding Contribution to Photography prize. 
The images will be exhibited in London from April 18 until May 6, 2019, before touring globally to countries including Japan, Italy and Germany.
The winner of the coveted Student Photographer of the Year title will be announced on April 17, with the winning student receiving Sony's digital imaging equipment worth €30,000 for their institution.
Students were first challenged to produce a series of 3-5 images responding to the brief, "Evolution".  From this, ten students were shortlisted and received Sony cameras with which they have created a second series of work inspired by the brief "Belong".
Sounak Das was shortlisted for the series Wire Formation. He then created the striking second series titled Urban Monuments, an architectural body of work that pictures the road network in Dhaka, Bangladesh.
Describing the inspiration for Urban Monuments, Sounak Das said, "Viewed through the nocturnal gaze, Dhaka's roads become elevated corridors which crisscross over the entire city, a city in the process of expansion as the locals are stressed, dawdling near the traffic. The unprecedented growth of a city's infrastructure amuses any explorer in the dark. The developing city has its own supernatural reflection at night, after the day has burnt out. Resonating in the midnight silence, the banal monumental structures transform Dhaka into a modern city. This ethos manifests in competing urbanisation in the capital city to which I belong. Exploring the wider spaces of a crowded city, my intention is to observe these monuments of invisibility with several light sources projecting from uncanny directions. I produce images in a 4:5 aspect ratio in greyscale. The photographs depict the reality of the 21st century which we inhabit, possessed by our civilisation."
Produced by the World Photography Organisation, the internationally-acclaimed Sony World Photography Awards are one of the most important fixtures on the global photographic calendar.
As one of the world's largest and most prestigious global photography competitions, the Awards annually celebrate and promote the best contemporary photography from the past year across a wide variety of photographic genres.