Follow due process, HR chief tells cops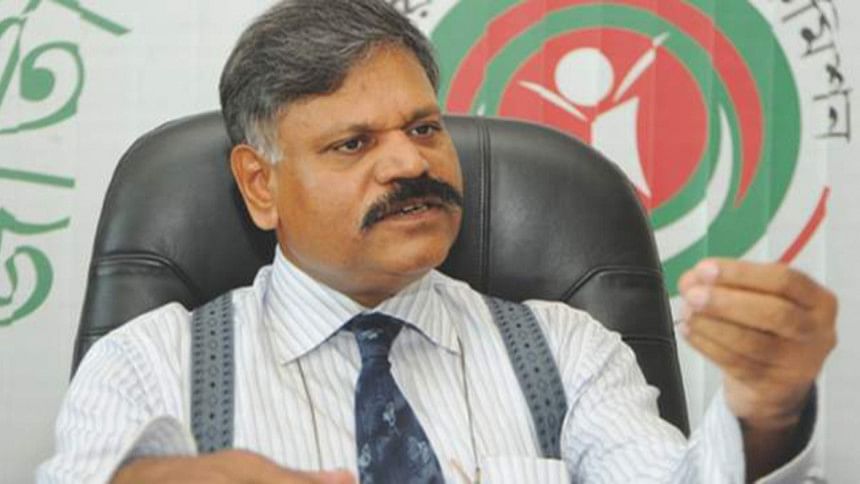 National Human Rights Commission (NHRC) Chairman Mizanur Rahman today urged the law enforcement agencies to follow due process in detaining people and keeping them in custody.
He also urged the law enforcers to produce every detainee before court within 24 hours after their detention.
"The law enforcement agencies, who are the protectors, in many cases turn into violators. We do not want to see something like this in our country," he said.
Criticising the recent violence in the country, the NHRC chairman said, "This cannot be considered political violence. This is heinous criminal offense…This must be stopped."
Mizanur Rahman was addressing a seminar at Jatiya Press Club in Dhaka organised by Criminology and Police Science Department of Mawlana Bhashani Science and Technology University, Tangail.
On a separate note, the NHRC chairman termed "odd" the police authorities' instruction for seeking their permission before personifying cops' role in visual media.
"It's odd…Who gave them (police) such an idea?" he said.
Earlier on March 31, the police headquarters issued a notice asking the authorities concerned to seek prior permission from it before characterising uniformed policemen in dramas and cinemas.
In many cases, performers play the role of police in visual media with improper ranks and badges on their uniform that create confusion among the audiences, Jahangir Alam Sarker, additional deputy commissioner (Media) of Dhaka Metropolitan Police, said on Thursday.
Besides, negative and comic role of police also convey a wrong message to the audience, he said.