South Korea winning the fight against coronavirus using big-data and AI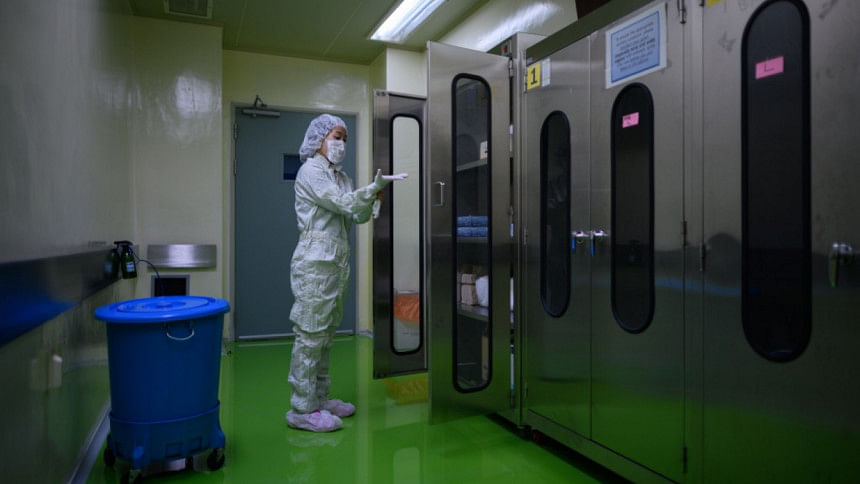 South Korea is fighting the novel coronavirus (COVID-19) by relying on its technological forte. The country has an advanced digital platform for big-data mining, along with artificial intelligence (AI) and Koreans are leading the technological front, with Samsung competing closely with Apple.Inc of USA.
Utilising big-data analysis, AI-powered advance warning systems, and intensive observation methodology, South Korea has already managed to bring the coronavirus situation in the country under control in a short time.
The government-run big-data platform stores information of all citizens and resident foreign nationals and integrates all government organisations, hospitals, financial services, mobile operators, and other services into it.
South Korea is using the analysis, information and references provided by this integrated data -- all different real-time responses and information produced by the platform are promptly conveyed to people with different AI-based applications.
Whenever someone is tested positive for COVID-19, all the people in the vicinity are provided with the infected person's travel details, activities, and commute maps for the previous two weeks through mobile notifications sent as a push system.
Government-run health services receive information on the person's contacts, making it easier to track those whom s/he had met during that time, and bring them under observation and medical tests. AI ensures prompt execution of all these steps. Hospitals, ambulance services, mobile test labs -- all rely on IT sector and technology to deliver prompt and efficient services. 
South Korea also introduced drive-through coronavirus testing, in which a person drives his car inside a mobile testing lab, get his samples collected while sitting inside the vehicle, and gets test results within a few minutes. If found to be infected, they are immediately isolated and taken to specialised treatment facilities. Many such drive-through labs are operational, being run with 5G facilities provided by mobile operators.
Those driving on the road are notified of the nearest drive-through lab where they may undergo medical tests.
If any infected person lived or worked at a large building, temporary medical centres are set up there to provide medical tests to all residents.
AI data analysis informs government about possible clusters of the virus, or areas with most risk, thus enabling prompt medical services and mobilising awareness initiatives in those areas.
The government has implemented AI-based regulation and process design to ensure supply and distribution of masks and other preventive items. Each person has to use their ID cards to buy two masks at a time from nearby medicine-stores.  Even though several weeks have passed since the outbreak began in the country, there was not any noticeable hike in the price of daily essentials such as rice, oil, baby-food, etc.
"The ease of availability of data has enabled South Korea to define or decide or take initiative on the relevant aspects. Many countries do not have such elaborate digital data platform or sufficient technological prowess and logistics," said a Bangladeshi expatriate living in Korea.
In an address to the nation, South Korean premier Chung Sye-kyun has stressed the need to stay alert without becoming panicked, mentioning that everyone is under risk of being infected.
Mentioning that the number of coronavirus patients are coming down in South Korea and the government has managed to bring the situation under control, the premier also announced that the government offices will be run digitally with the officials and staff working from home, as an added precaution.
The author is founder and CEO of Ticon System Ltd, and has been involved in South Korea's IT sector.