2709 birds of 41 species observed at Padma river on day one of waterbird census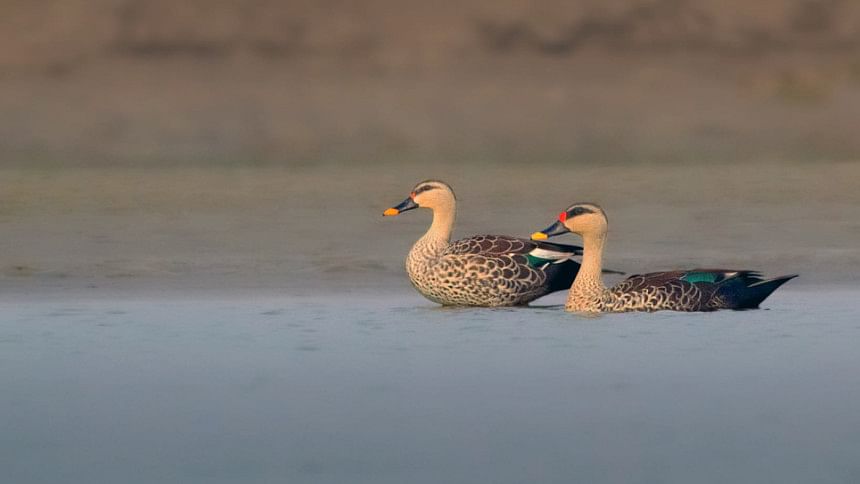 On day one of the Asian Waterbird Census-2021, at least 2,709 birds of 41 different species were found at the char areas of Padma River today.
The Asian Waterbird Census-2021 is being jointly conducted under International Union for Conservation of Nature (IUCN) and the Linnaeus University Wildbird Monitoring Programme.
The week-long census started today and will continue to other water bodies, said Sarowar Alam Dipu, senior programme officer, of IUCN, Bangladesh.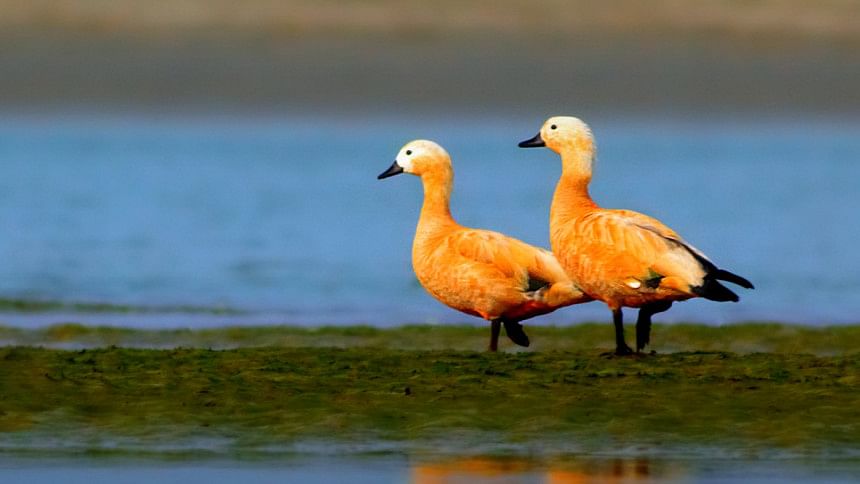 Of the birds observed, the highest were of Gadwall species—577--and among rare sightings were Black Stork and Falcated Duck.
The census team covered 39km area from Char Khanpur to Majher Char of the river for today's survey.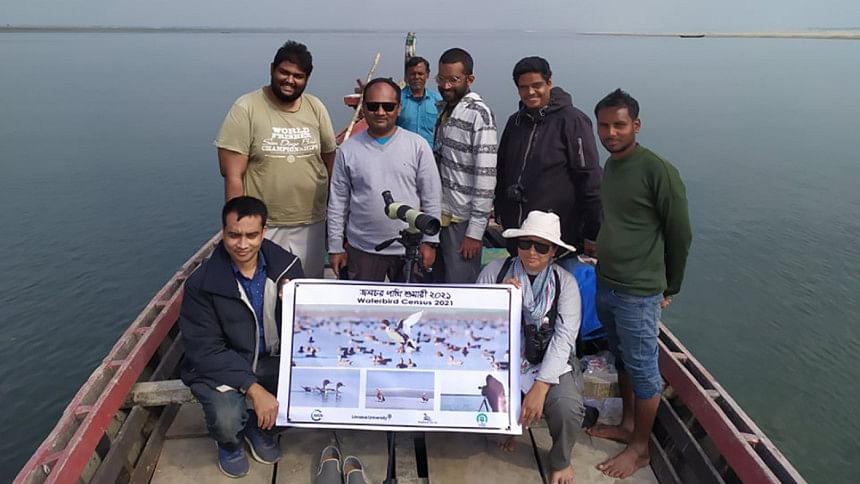 During their census of Padma river areas last year, the team observed 4,025 birds of 37 species.
"The number species of water birds increased but the total number of birds decreased at the Padma river this year," said Sarowar.