Nation cheers at Tigers' victory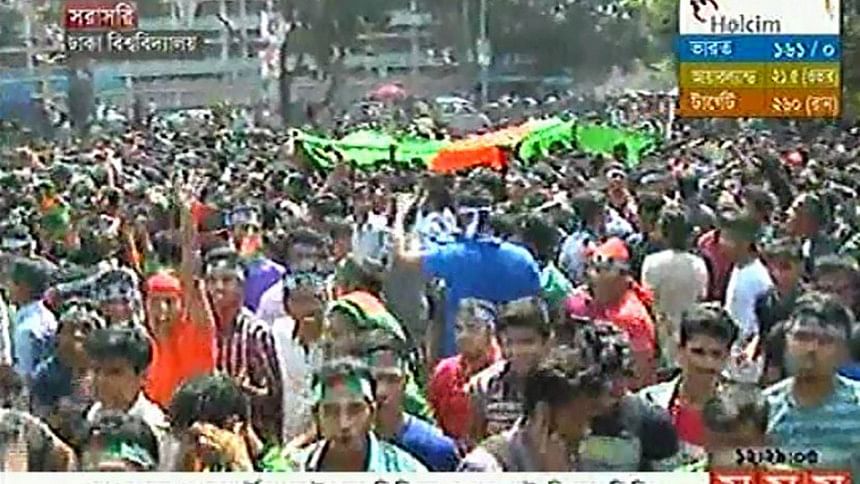 People from all walks of life this morning, are celebrating the historic victory of the Bangladesh cricket team against England that led it to its place in the quarter-final in the ICC Cricket World Cup 2015.
Tigers defeated England by 15 runs in a thriller at the Adelaide Oval yesterday drawing huge appreciation from both home and abroad.
Fans in Dhaka University gathered at the Raju Memorial Sculpture to mark the victory in the morning, TV media reports.
Students from different residential halls were found chanting slogans 'Bangladesh! Bangladesh!' and rallying with colourful festoons and placards.  
Bangladesh Chhatra League, student wing of the ruling Awami League, organised the rally around 11:00am at Madhur Canteen and later brought out a procession parading different streets on the campus.
People from different districts are also reported to be celebrating the victory.