Indian minister asks BSF to stop cattle smuggling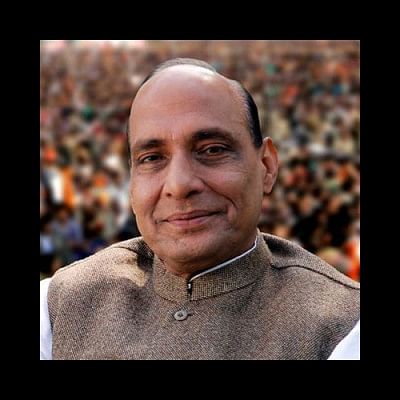 Indian Home Minister Rajnath Singh today instructed Border Security Force (BSF) to stop cattle smuggling so that Bangladeshis stop eating beef, reports our New Delhi correspondent.
The minister was addressing the BSF jawans at a border outpost at Angrail in West Bengal when he said, quoted by PTI news agency, "I am told, price of beef in Bangladesh have gone up by 30 percent recently due to heightened vigil by BSF against cattle smuggling."
I have asked the BSF to step up the vigil at the Indo-B'desh border and take steps to curb cattle smuggling & other smuggling activities.

— Rajnath Singh (@BJPRajnathSingh) April 1, 2015
"You further intensify your vigil so that the cattle smuggling stops completely and prices of beef in Bangladesh escalates 70 to 80 percent, and  people of Bangladesh give up eating beef," he added.
According to official statistics, around 1.7 million cattle were smuggled into Bangladesh from India in 2014.
The home minister had also said on Sunday that the BJP-led NDA government will try its "level best" to ban slaughter of cows.
During my visit to border areas in West Bengal I was apprised of several issues including cattle smuggling, illegal immigration & FICN.

— Rajnath Singh (@BJPRajnathSingh) April 1, 2015
Singh also stressed that India would like to further strengthen diplomatic relations with Bangladesh.
"We have very cordial relations with Bangladesh and we would like to further strengthen our relations with the neighbouring country," Singh said.
Referring to frequent attacks on BSF jawans by Bangladeshi smugglers, the home minister asked the troops deployed in the southern West Bengal frontier to do their best in safeguarding such attacks and promised that he would stand by them in all circumstances.