Myanmar must abide by ICJ verdict: UN special rapporteur
Int'l community asked to remain vigilant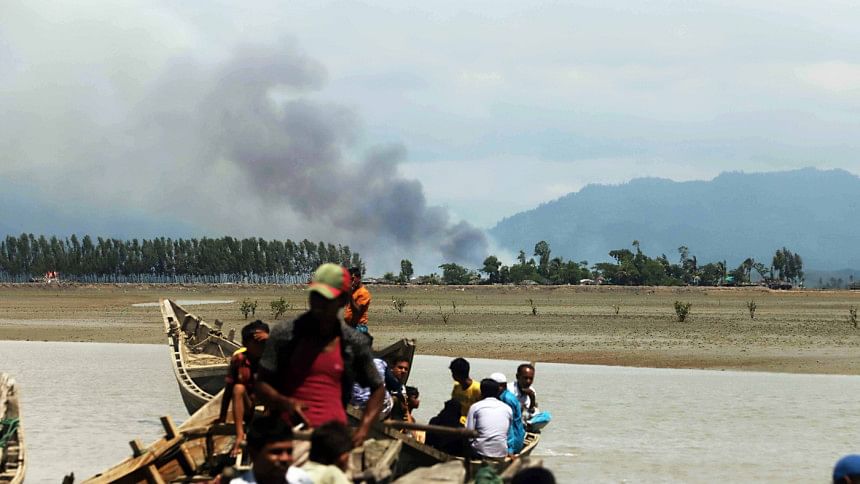 TO FOLLOW OUR LIVE UPDATES OF THE ICJ HEARING, CLICK HERE.



Myanmar must abide by the order issued by the International Court of Justice, UN Special Rapporteur on the situation of human rights in Myanmar, Yanghee Lee, said today.
The international community should also be alert to make sure that Myanmar does not evade any responsibility, she said at a press conference at Le Méridien in Dhaka this afternoon.
She was briefing media on the completion of her final mission carried out between January 15 to 23 this year in Thailand and Bangladesh.
The UN special rapporteur also expressed disappointment at China and Russia for opposing concrete action against Myanmar, a nation accused of genocide against the Rohingyas.
Lee said China cannot achieve its dream of being a global leader without respecting human rights and global justice.
She was speaking on the brutal military crackdown against Rohingyas since August 2017 when some 750,000 Rohingya fled to Bangladesh. UN Fact-Finding Mission described it as having genocidal intent.
Please follow this link to keep up to date with our coverage of the ICJ ruling: https://www.thedailystar.net/icj-verdict
The International Court of Justice (ICJ), top UN court at The Hague, Netherlands has started delivering its verdict starting 3:00pm (Bangladesh time) in response to The Gambia's request for emergency provisional measures to stop ongoing genocide in Myanmar's Rakhine state.
As the genocide case at the ICJ goes on and the International Criminal Court continues its investigation, Yanghee Lee has proposed an international ad hoc tribunal to complement the genocide case against the Rohingyas.
The ad hoc tribunal could be similar to what was established to prosecute persons who bear the greatest responsibility for serious violations of international humanitarian law and Sierra Leonean law committed in Sierra Leone after 30 November 1996 and during the Sierra Leone Civil War.
"It will be complementary. The victims can submit their pleas," she said, but added that she will present the proposal in her final report to be submitted to the UN Human Rights Council in March this year.
Yanghee Lee also was critical of the present structure of the UN Security Council, saying it was created in the middle of last century.
"This is 21st century. Very soon the UN Security Council will be a century-old issue," she said, calling for reform to the UN Security Council to change its way of dealing with the serious human rights violations.
"Myanmar cannot evade its responsibility," she said.
Myanmar has denied Yanghee Lee access to the nation since December 2017.
"I think this is a loss for the Myanmar government because I had no opportunity to meet the Myanmar authorities and hear their side," she said.