Earthquake: Live TV show participants taken aback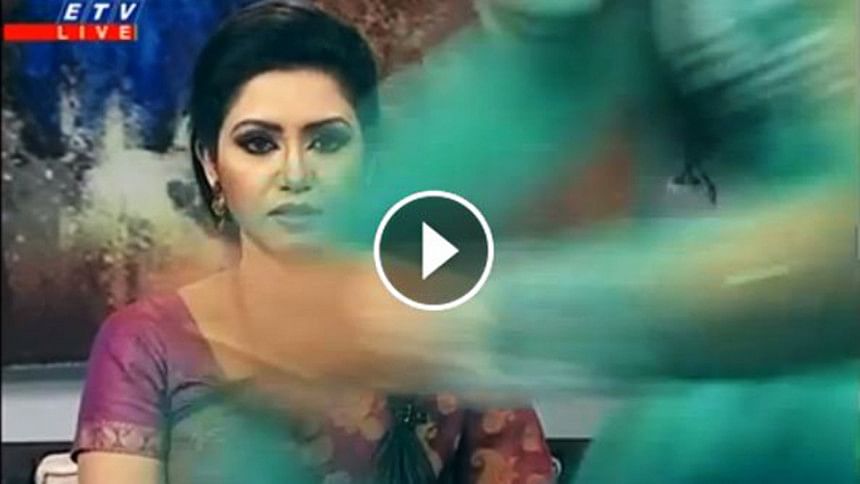 Two live TV shows – one in Bangladesh and the other in India – caught the moment of panic as participants rushed out of the set looking for safety when a strong earthquake jolted Nepal, Bangladesh and India today.
Bangladesh was hit twice by an earthquake and its shockwave in the span of half an hour this afternoon. The jolt was felt shortly after a 7.9 magnitude earthquake struck an area between the capital Kathmandu and the city of Pokhara, the US Geological Survey said.
A video footage of a live programme at the local TV channel Ekushey ETV captured the time of the earthquake.
The host and her guest, singer Beauty, were both taken aback by the tremors.
As the nervous presenter was trying in vain to hold her composure while the set was shaking, Beauty said, "I'm feeling very scared".
The next moment, she rushed out of the set. And then, the host abruptly ended the show.
Kolkata's ABP Ananda channel witnessed similar agitation among the guests the same time. The host felt the earthquake during the live political debate.
After he pointed out, some participants opined they should leave and go for safety. But as they debated on this, the host suggested they should wait, but some participants rushed out. Another one was seen taking off the microphone and comtemplating whether he should stay or leave the set.