Devices that can track stolen cars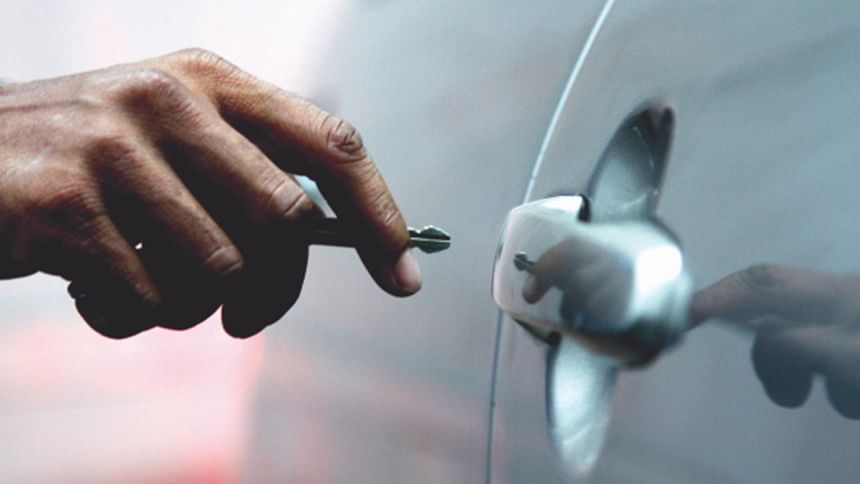 The modern world today is filled with all kinds of motor vehicles.
We also often have to leave those vehicles parked, most of the time unsupervised. At times like these the risk of vehicle theft increases especially in Dhaka city.
According to an Overseas Security Advisory Council (OSAC) report in 2017, financial scams, vehicle thefts, and petty drug crimes comprise of the majority of criminal activity in Dhaka and other major cities in Bangladesh.
It is often due to the poor security and bad infrastructure which leads to more chances of vehicle theft. However when something like this occurs, the damage can be reduced if the car were to have a GPS tracking device installed in it.
Car tracking devices work via satellite navigation. The setup is simple. The device will relay information to the satellite and this will be relayed back to the specific computer or device which you register with and which will then appear on the map. This allows us to track, measure the speed and the exact location.
These GPS tracking devices are not as expensive as one might think.
According to the official website of Grameenphone, their vehicle tracking services are offered at a price of Tk 11,000 and a monthly fee of Tk 700. NITS Service (Pvt) Ltd also provide such services in Bangladesh. It is a very good deal when you consider the risk of theft.
In case of theft, the location will be relayed on the registered device which the police will simply be able make use of if they were to look for it. A lot of options are available when it comes to choosing a GPS tracking device and there are also many other useful ways that this device can benefit people.
International companies such as FedEx and DHL use these devices to track vehicles when transporting goods in order to keep track of the location and mileage, according to their official websites.
They also track the goods to know where they are and how long the journey to the destination may take.
This can be helpful when driving long distances in order to estimate fuel usage as well.