2 SSC exams deferred due to hartal
Sunday exam to be held Feb 28, Tuesday test Mar 6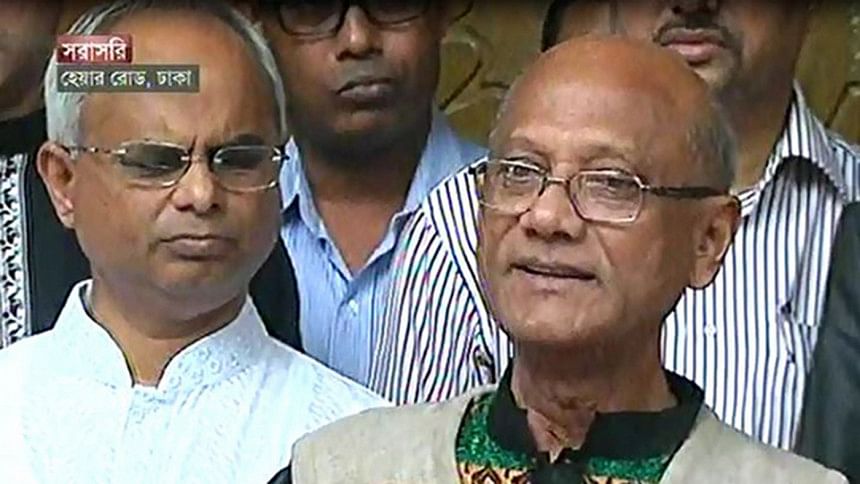 The government has deferred two SSC and its equivalent examinations due to the BNP-led 20-party alliance 72-hour countrywide hartal that begins tomorrow.
The tests slated for Sunday and Tuesday, will now be held on February 28 (Saturday) and March 6 (Friday) respectively.
The February 28 examination will be held from 10:00am to 1:00pm while March 6's test from 9:00am to 12noon.
The government has rescheduled the examinations considering the safety of the examinees, Education Minister Nurul Islam Nahid said while announcing the new schedule at a briefing at his Hare Road residence in Dhaka.
On top of the indefinite blockade, the alliance has been enforcing hartal since February 1, excluding Fridays and Saturdays, compelling the education ministry to reschedule exams. Several tests have already been deferred due to the shutdowns.
The students could take only five exams in last 18 days, that too on weekends. Earlier, the education ministry had to reschedule the February 2, 4, 8 and 10 exams for February 6, 7, 13, and 14.
The strike which will be in force until 6:00am on Wednesday was called protesting the "killing of opposition leaders and activists in the name of crossfire and filing of false cases against alliance leaders," according to a press release from the BNP.