A new destination for Bangladeshi travellers in Sikkim: The Taj Guras Kutir Resort & Spa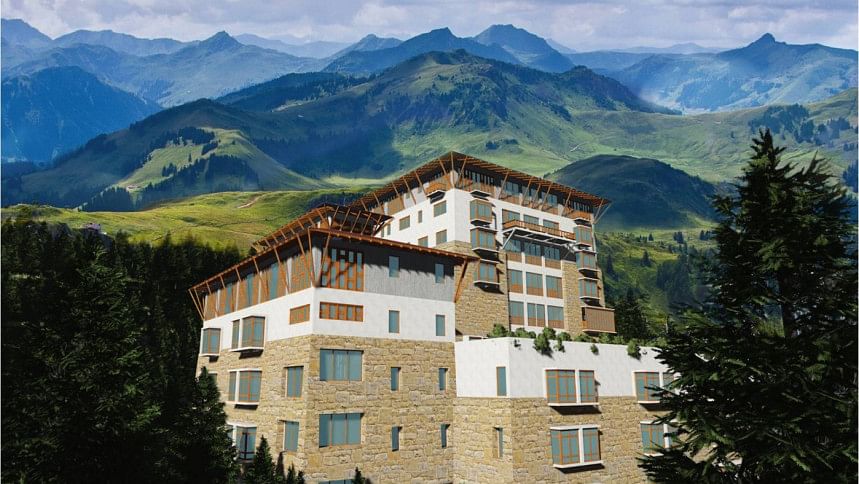 Indian Hotels Company (IHCL) has announced the opening of the Taj Guras Kutir Resort & Spa in Gangtok, Sikkim. Located just a short flight away from Bangladesh, this resort emerges as a luxurious option for Bangladeshi travellers, who have increasingly been captivated by Sikkim's allure. Set amidst the alpine landscape, the resort offers panoramic views of the majestic Kanchenjunga.
The 69-room resort, spread over 14 acres, is a tranquil retreat. Its architecture seamlessly blends Sikkimese tradition with modern design. Every room showcases a Thangka, a local Buddhist painting, immersing guests in the region's rich culture. The resort's dining options, including the forest-themed Machan and the pan-Asian Soi & Sake, promise a culinary journey that Bangladeshi guests will find both familiar and exotic. The resort also boasts banquet facilities, a wellness centre, and a games room.
Sikkim, nestled in the Himalayas, has become a coveted destination for Bangladeshis in recent times. Its unparalleled beauty, cultural richness, and proximity make it an ideal getaway. With the addition of Taj Guras Kutir, Bangladeshi travellers now have even more luxurious accommodation options to enhance their Sikkim experience.