Indian YouTuber arrested for trying to make dog 'fly' with helium balloons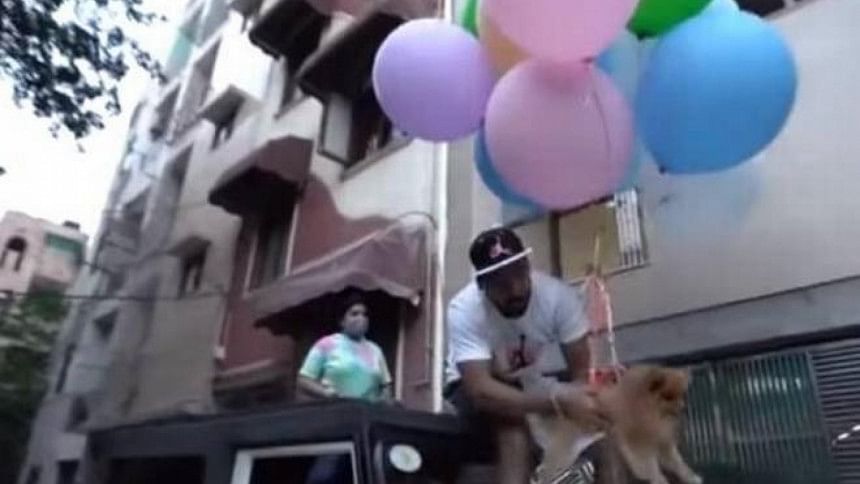 Delhi police arrested a local YouTuber who in one of his videos tied his pet dog to several helium gas balloons in a bid to make it "fly".
Police received a complaint from animal rights group 'People For Animals' which alleged that Gaurav Sharma (32) put his dog's life in danger, reports our New Delhi correspondent quoting Atul Kumar Thakur, deputy commissioner of police (South Delhi).
"We registered an FIR under sections of Disaster Management Act and Prevention to Cruelty to Animal Act," he added.
The YouTuber, who is a resident of Panchseel Vihar in Malviya Nagar locality of South Delhi, told police that he made the video for his channel.
Delhi Police said Sharma shot a video of his dog after tying a bundle of helium balloons on the back of the animal outside a building. The dog can be seen in the video up to the second floor of the building.
Sharma then posted the video on his channel on May 21 that showed his dog tied to balloons outside a building.
He later removed the clip after a barrage of criticism on his channel. He uploaded another video saying he took "all safety measures" while making the clip.