Watching Satyajit Ray's 'Devi' against the backdrop of religious tension in India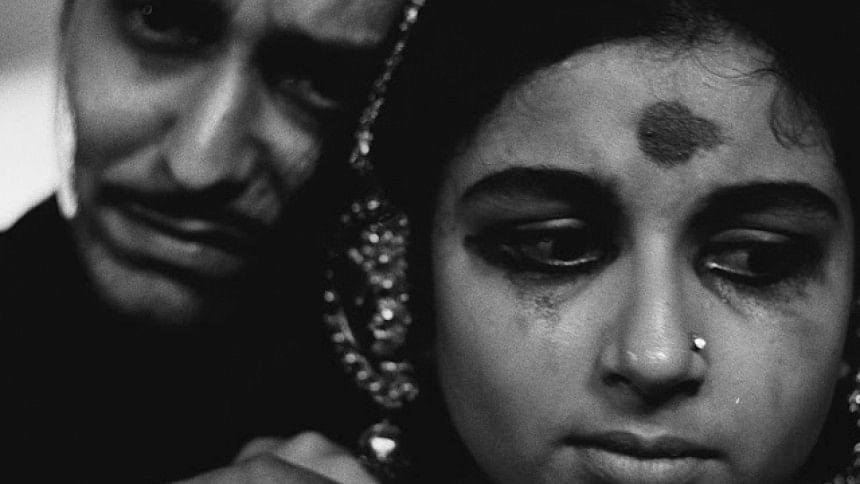 As yet another stage of religious tension arises in the subcontinent, it was heartening to see Australians warm up to the great Bengali film director Satyajit Ray.
While there is an undoubted genius to his filmmaking, the work has also stirred an interest in the wider significance of Bengal within Bangladesh, India, and the subcontinent.
Ray's films were being celebrated this month during one of Australia's most significant cultural meetings. He was promoted by one of the most renowned Australian film critics, David Stratton. The two met in 1980 when Ray was first invited to the Sydney Film Festival.
The selection of ten films attracted a large audience, almost entirely non-Indians and non-Bangladeshis. My family and I were among the few from a South Asian background.
Varsha Bansal, whose grandfather RD Bansal had produced six Ray classics, told the Times of India that restored prints of 'Nayak', 'Charulata' and 'Mahanagar' had been sent to Sydney for the festival.
"We need to understand the value of our heritage cinema and preserve it for posterity. So, the onus is on us to ensure that they are seen in the way Ray had shot the films more than half a century ago." said Bansal.
I watched the 'World of Apu', the third in the Apu trilogy, and 'Devi, about the dangers of religious dogmatism. I was struck how current the themes were, especially in the wake of the revival of religious tensions within India.
I have grown up at a time when Islamic extremism has been at the forefront, but 'Devi' was a reminder there is no religion that has a monopoly on extremism.
Much like white nationalism around the Western world, Hindu nationalism has emerged as something of a Newtonian response to the concerns about Islamic terrorism. Just as in physics, it is an equal and opposite reaction. The religious fundamentalism is wrapped hand in hand with a renewed nationalism.
The image of idyllic rural life is a mainstay of Bengali literature, be it in Tagore's poems or in artistic films. Ray revels in simple but transcendent images varying from insects skittering on a pond or the violent energy of a rainstorm.
Beneath the veneer of natural beauty, however, has historically been crushing poverty and daily drudgery, especially for women. This is captured beautifully in both films. The piercing gaze of actress Sharmila Tagore in both films is a reminder of the cage that women in South Asia are still attempting to escape, in spite of significant improvements.
But the 'World of Apu' is ultimately about a man's confrontation with the grave responsibility of adulthood, especially in the wake of tragedy. His marriage is depicted with great tenderness. In one especially beautiful scene the husband and wife take turns waving a fan while the other eats rice, daal and vegetables.
But the character of Apu aspires to be a great writer. He reveals to his friend Pulu the topic of an autobiographical novel about a village boy moving to the city, overcoming the world of superstition, remaining poor but living as a free spirit.
These films will be familiar to readers, but as someone who has grown up in the West, there is an exhilaration to watching high art from my ancestry. Ray's ambition for his character is perhaps also an ambition for his country.
One of Australia's greatest writers, the Booker Prize winner Thomas Kenneally, wrote about the Bengal famine in his book "Three Famines". His Irish background meant he concentrated on Ireland's traumatic past regarding the potato famine, but he weaves in the similarities with Bengal, especially the fact that despite drought and pestilence being natural phenomenon, famine is inevitably man made, disproportionately affecting the poor.
This has overlaps with the great economist and philosopher Amartya Sen, who was a child during the 1943 Bengal famine, recounting in his renowned book 'Poverty and Famines' (1981) that famine is the phenomenon of some people not having enough food to eat, not of there not being enough food to eat.
But Bengal is about much more than famine.
For so long being the centre of Indian cultural and intellectual life, not to mention Calcutta being the capital of British East India company for decades, the region has witnessed a steady decline in influence and wealth.
In his book "The Bengalis", journalist Sudeep Chakrabarty compares Bengal with France – celebrated for cultural and intellectual achievements but steadily losing economic and political authority as influence moved away elsewhere.
Ray's films show glimpses of the wider Bengal, notorious for its creativity, radical politics, a critical centre of Partition and cosmopolitanism. Much like Satyajit Ray's identity, many Bangladeshis have connections throughout Bengal and networks across borders, religions and of course, relevant to myself, the diaspora.
It is critical that the wider world have an understanding of Bengali culture, separately from both India and Bangladesh. The growing Hindu nationalism of India and a more Islamic centred identity in Bangladesh both threaten to dilute what is one of the richest cultures in the world, the foundational roots of almost three hundred million people.
The elevation of Satyajit Ray among Sydney's film community is a wonderful step in that direction.
The writer is an Australia based psychiatrist, author of 'The Exotic Rissole', and founder of the www.bddiaspora.com.