Bangladeshi journo, engineer went missing in Libya now in safe custody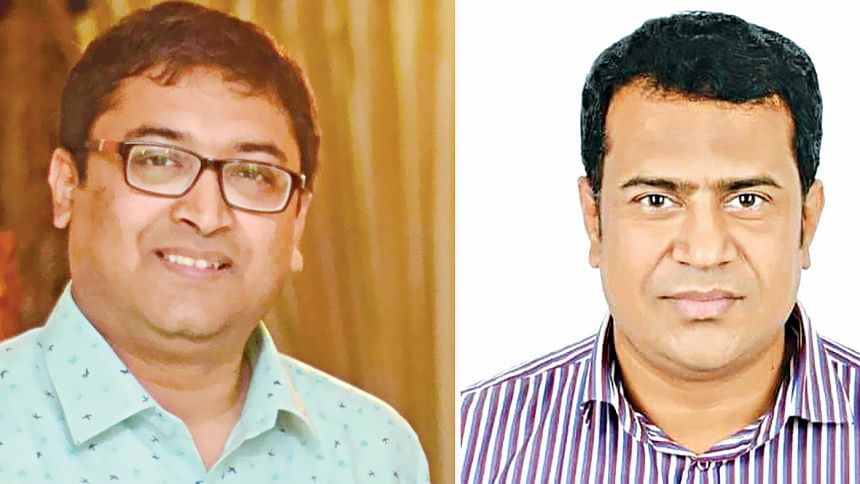 Bangladeshi journalist Zahidur Rahman and expatriate engineer Saiful Islam Tipu, who went missing in Tripoli of Libya are now safe in the custody of the Libyan Authority. But it was not confirmed when or how they would be released. 
The Bangladesh Embassy in Libya is working to release them.
Zahidur Rahman, a special correspondent of private television NTV, who went to Libya on March 21, was missing since March 23. 
Zahidur's son Farhan Asif Rahman, a third-year student at a private university, told The Daily Star tonight that they were informed about his father by State Minister for Disaster Management and Relief Dr Md Enamur Rahman this evening.
The Libyan authority has confirmed to the Bangladesh Embassy that Zahidur had been in their custody, he said. 
"We were in constant touch with various Libyan authorities to get updates of journalist Zahidur Rahman and engineer Saiful Islam. Around 6:30 pm (Dhaka time) on Monday, we got information from the authority that the missing two Bangladeshi had been taken into safe custody," Major Gen SM Shamim-Uz-Zaman, Bangladesh ambassador to Libya ‍told this journalist.
"We haven't met them yet. But the positive side is that they are now in the custody of government authorities, so they are safe. I have informed the foreign minister in Dhaka as soon as I was confirmed of the matter from the Libyan authority. We are now trying to release them. Let's pray," he said.
However, Libyan driver Mohammad Khaled, who was with the duo, was released. The ambassador informed that though he was driving he is also an officer. However, the embassy officials could not make any contact with him.
Zahidur, is also a director of Enam Medical College Hospital in Savar, on the outskirts of the capital. 
According to family sources, On March 3, Zahid flew to London by a Turkish Airlines flight. From there, he travelled to Ireland, Scotland, and then Libya on March 21. 
He travelled around Tripoli with engineer Saiful Islam and took pictures in many places. On March 23, three of them, including Libyan driver Mohammad Khaled, were picked up from Tripoli.
Saiful's father Darul Islam, an expatriate engineer has been living and
doing business in Libya for 34 years. They are from Narsingdi. 
Zahidur and his son Saiful had been taken into the custody of the Libyan Home Ministry, said Darul after being informed by the Bangladesh embassy.
Shariful Hasan is a journalist writing for The Daily Star.