Bangladeshi journalist, engineer missing in Libya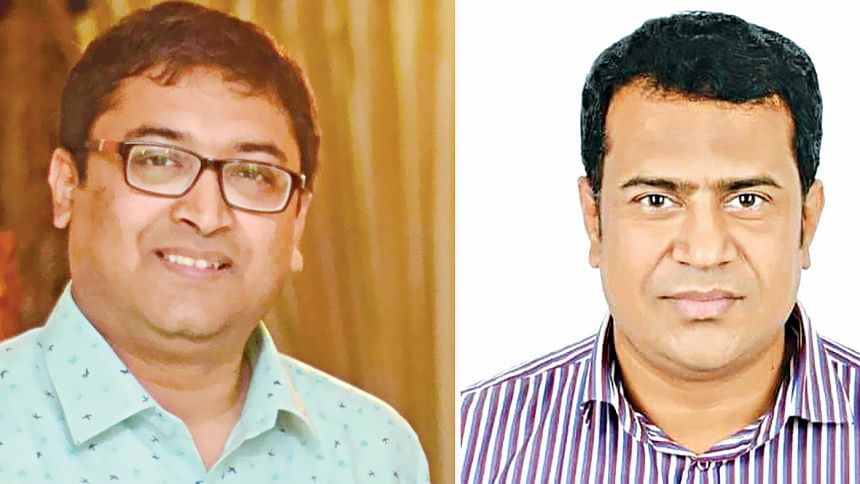 A Bangladeshi journalist, who went to Libya on March 21, has been missing for the last five days.
Zahidur Rahman is a special correspondent of private TV channel NTV.
Saiful Islam, a Bangladeshi expatriate engineer, and Mohammad Khaled, a Libyan driver, who were with him, are also missing.
Zahidur's family says they have learnt from different sources that the 48-year-old journalist has been picked up from Tripoli, the capital of the war-torn country.
Saiful's family believes the three might have been taken away by a government agency since the militias hardly have any grip on the city now.
Major Gen SM Shamim-Uz-Zaman, Bangladesh ambassador to Libya, however, would not rule out the possibility of a militia group capturing the three.
Talking to The Daily Star last night, he said, "At first, we thought any of the government agencies might have hauled them up. But now it seems some militia members might be their captors. We have information about the place from where they were taken away on March 23, but we're not sure who picked them up. We're trying to reach the highest authorities.
"Zahidur was taking pictures at different places. This can be a reason. I know him personally. We are very worried about him."
Asked about Saiful, he said, "They were taken away together. But we have information that the driver called his family. They have probably been kept at separate places. We are trying our best to rescue them. Let's pray they return safely."
Recently, Bangladesh lifted restrictions on sending workers to Libya, considering "improvement" in the political situation there. On March 3, Zahid flew to London on a family visa by a Turkish Airlines flight. From there, he travelled to Ireland, Scotland and then to Libya.
NTV aired several of the reports that he sent from London. He had secured the visa for Libya before leaving Dhaka.
In a Facebook post uploaded on March 22, he wrote that entering the war-ravaged country was quite challenging.
Talking to this correspondent yesterday, Zahidur's wife Taslima Rahman said she last spoke to him on March 23 noon. Since then, his mobile phone has been switched off.
"Initially, we did not understand what has happened. After 24 hours, many started calling us to say that my husband was not available online or over the phone. He never switches off his phone," she said.
Zahidur is also a director of Enam Medical College Hospital in Savar, on the outskirts of the capital. State Minister for Disaster Management and Relief Dr Md Enamur Rahman is the founding chairman of the private hospital.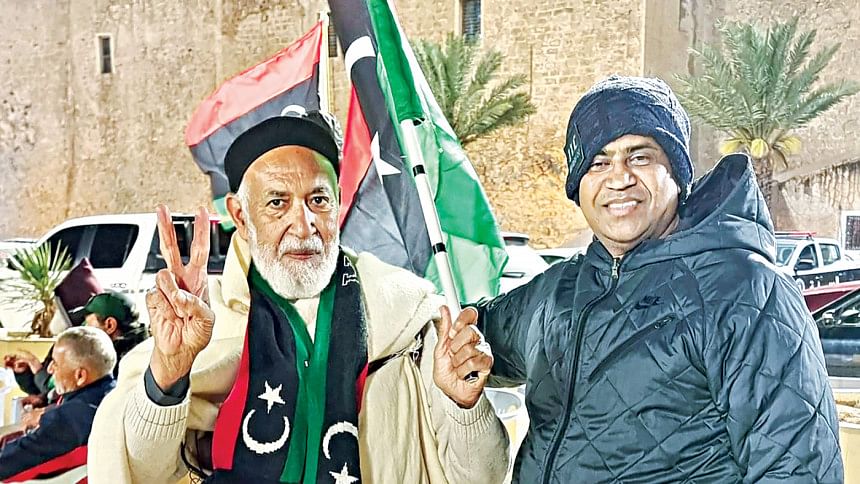 Taslima said that after she could not trace her husband, she informed the matter to Enamur. The MP later told her he learnt from different sources that Zahidur did not return to his hotel in Tripoli.
In a Facebook post at 1:49am (Bangladeshi time) on March 23, Zahidur mentioned he was at Corinthia Hotel Tripoli. He hasn't posted anything on the social media platform since then.
Taslima said that on her request, the state minister contacted the home ministry and asked it to contact the Bangladesh embassy in Libya over the matter. She then came to know her husband had been picked up by some people. "We were informed the same by NTV."
Zahidur's son Farhan Asif Rahman, a third-year student of a private university, said, "We are worried about my father's safety. We have been told he might have been picked up by the Libyan police or any other agencies. We went to NTV yesterday for an update. They told us they were trying …."
He said his father told him about going to Libya the day he left for London.
In the afternoon of March 22, Zahidur went to Tripoli's Green Square, also known as Maydān ash-Shuhadā, and took pictures. From there, he went to Leptis Magna area. Several photos uploaded by Zahidur on Facebook show him accompanying an old man holding the national flag of Libya, at the Green Square. Engineer Saiful and driver Khaled were also there.
The area was known as Green Square under Gaddafi's rule. Rebel groups took control of the area on August 21-22 in 2011. It was later named Martyred Square in memory of those killed fighting Gaddafi's men. Zahidur might have drawn the attention of some ruling people after he took photos there with the Libyan flag. He might have been picked up over the matter from a nearby place.
Engineer Saiful's father Darul Islam said, "A journalist named Zahidur Rahman came from Dhaka. My son and a Libyan driver went along with him. They have been missing since March 23."
"Despite the crisis in Libya, militia have no control over Tripoli. Driver Khaled has spoken to his family. We are speculating that the journalist might have been captured by someone from the government forces for taking pictures at certain places.  On Sunday, embassy officials, including the ambassador, started looking for the three. Let's see what happens."
Contacted, Zahirul Alam, head of news at NTV, said, "We, in coordination with the foreign ministry, are trying our best to rescue Zahidur."
[Shariful Hasan is a journalist writing for The Daily Star]