Avoid hundi while sending remittance, PM asks expats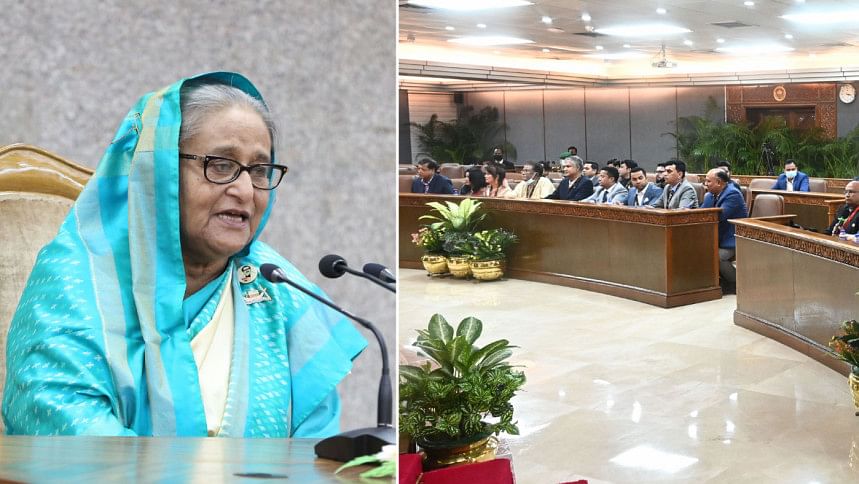 Prime Minister Sheikh Hasina today asked expatriate Bangladeshis not to send money (to the country) via hundi, a cross-border money transfer method that bypasses the legal banking system.
"I would like to request those who use hundi to stop it and instead send the money (to the country) directly via banking channels," she said at a meeting with the leaders of Awami League's different overseas chapters at her office.
The premier said the government is now setting up 100 economic zones in the country and the expatriates can invest in these under joint venture.
"Those who want to do business can make investments there. If anyone [expat] can bring foreign partners to invest here, it would be even better," she said.
Talking about the global crisis induced by the Russia-Ukraine war, Hasina said her government will not let people suffer from food shortage.