Bangladeshi teenager rescued from ship container in Malaysia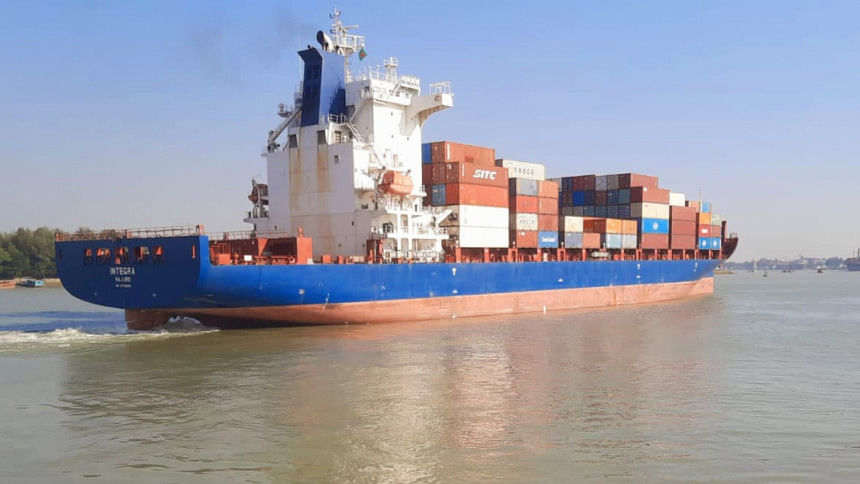 A Bangladeshi boy has been rescued from an empty container which reached the Port Klang of Malaysia on a cargo ship that left Chattogram Port six days ago.
The boy aged around 15 is currently undergoing treatment at a local hospital in the Malaysian port city under police guard, reports our Chattogram staff correspondent.
Confirming the incident, officials of the ship's Bangladeshi agent said the local authority suspected the boy as a Bangladeshi citizen but was yet to confirm his identity.
A Marshal Island-flagged vessel named, MV Integra, loaded with 1337 TEUs (twenty feet equivalent units) of containers including the empty container left Chattogram port on January 12 and reached the outer anchorage of Port Klang on January 16.
As the vessel was waiting to dock at the outer anchorage, crew members heard loud bangs from an area of containers.
However, failing to trace the exact container, the captain at first informed the incident to Port Klang authority, the ship's local agent, the Marine police, as well as the Bangladeshi agent.
Confirming the incident, SM Faisol, assistant manager of the ship's Bangladeshi agent Continental Traders (BD), told The Daily Star that the Port Klang authority on an emergency basis berthed the vessel at a jetty on Tuesday night.
After unloading six to seven empty containers from the vessel, the authorities identified the container and then rescued the boy, said Faisol quoting the vessel's captain.
The local marine police confirmed that the boy was a Bangladeshi citizen, he said.
The empty container (TEMU 0050244) is owned by Reliance Shipping Lines.
Sources said the empty container was sent to the port from Nemsan Depot, a private inland container depot in Chattogram.