EU further relaxes conditions for skilled migration in Europe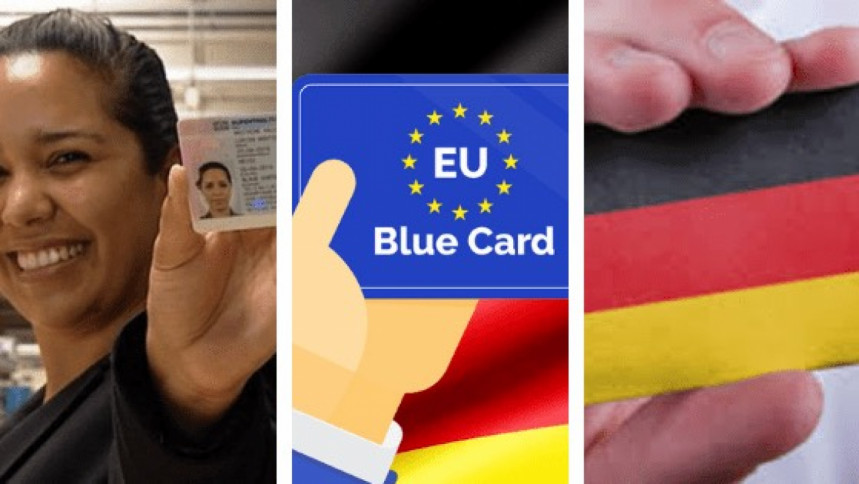 The European Union has made "skilled migration" known as the "EU Blue Card" system much easier to attract more skilled migrants from outside of Europe.
In May of this year, the EU unanimously agreed to relax the conditions, which was proposed five years ago.
As a result, one can have the opportunity to work, trade and live in EU countries with much easier conditions than before. Moreover, under the new rules, the beneficiaries and their families will get much more benefits.
The European Parliament has already approved the issuance of blue cards under the new rules.
This initiative will play a role in resolving the labour crisis in important sectors in the EU countries.
Introduced 10 years ago, this process allows employers to recruit skilled workers from outside the European Union.
Previously, in some sectors, anyone was allowed to enter, work and live in the EU countries subject to certain conditions but failed to attract the necessary or more people.
According to the EU, less than 37,000 "blue cards" were issued in 2019, most of them from Germany. According to the data, in that year, Germany approved 28,888, Poland 2,104, France 2,036, Luxembourg 677, Czech Republic 570, Italy 418 and Austria 336 "blue cards".
Important changes made in the relaxed conditions
From now on, only a six-month job contract or offer is needed to apply for the "EU Blue Card" which was previously one year.
Applicants must submit proof of higher education and professional competence as a prerequisite. However, in some cases, the actual work experience in the field of information and technology will be considered acceptable from now.
The minimum wage conditions have also been relaxed. Previously, EU countries had to offer jobs at a salary that was one and a half times the average annual salary.
For example, in 2020, Germany had to offer at least 55,200 euros for jobs and 43,056 euros in sectors where there was a labour crisis which will now be equal to the average annual total salary.
Even, refugees will now be considered eligible to apply under the relaxed conditions, if they leave the country from which they have been granted asylum in any other EU state.
"EU Blue Card" holders will now be able to live and work in any EU country after 12 months. The card holder's family can reunite with them in less time than before and will also be able to work.
EU member states must approve the rule in their parliaments and have two years to do so. In addition member countries can also make their own rules and regulations.
"We have to do everything necessary to allow legal immigration to Europe," said Moreno Sánchez, member of the European Parliament.
"Skilled workers need to be given more opportunities so that they can work for the development of the continent," he said.
"In the near future, job opportunities will also have to be created in Europe for less-skilled workers and labourers," he added.
The writer is an expatriate journalist living in Portugal.