Tunisia retrieves 41 drowned migrants as death toll soars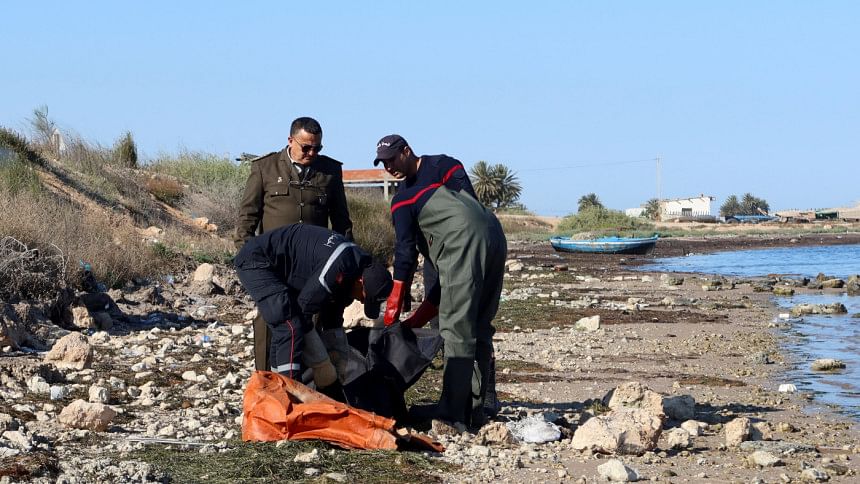 Coastguards have retrieved 41 bodies from Tunisian waters, a national guard official said yesterday, raising the number of victims of migrant shipwrecks off the country's coast to 210 in 10 days.
The bodies were in a decomposed state, suggesting they had been in the water for several days, said Houssem Eddine Jebabli told Reuters.
The cumulative total of fatalities was unprecedented over such a short period, he said.
Numbers of boats carrying migrants - most from sub-Saharan Africa, Syria and Sudan - trying to reach Italy from Tunisia have risen sharply in recent months, in part due to a crackdown on departures by authorities in neighbouring Libya.
Tunisia is struggling to contain the surge, and some morgues are running out of spaceto bury the victims.