'Consider past factors behind closure of Malaysian market to Bangladeshi workers'
Civil society for migrants urges Bangladesh and Malaysia governments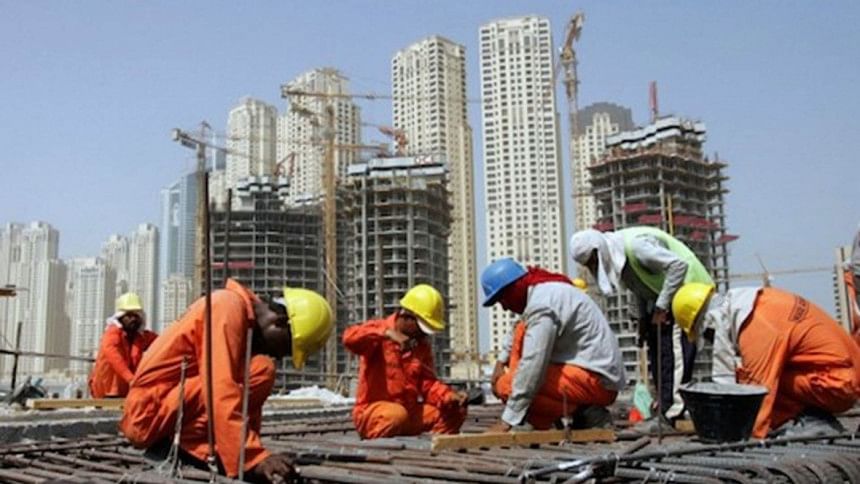 Bangladesh Civil Society for Migrants (BCSM) today called upon both Bangladesh and Malaysia governments to avert repeat of past mistakes including "syndication" that led to closure of the Malaysian market to Bangladeshi workers.
"Instead, migrant workers should be sent through an open and transparent process so that they don't fall victim to exploitation," it said in a statement, voicing concern over reported fresh attempts to create syndication.
An alliance of 20 organisations working on migration, BCSM said Malaysian government must hire workers from Bangladesh through the similar open-sourcing process it follows for other labour-sending countries.
Besides, Bangladesh must have its own online recruitment system and medical test process so that irregularities or syndication cannot take place, it said.
It voiced concern over lack of visible progress in workers' recruitment although Bangladesh issued a letter to Malaysia in January over fixing the recruitment process in a Joint Working Group meeting.
Earlier, Bangladesh and Malaysia signed a memorandum of understanding (MoU) in December last year over labour cooperation, more than three years after Malaysia suspended its market for Bangladesh in September 2018 on allegation of market monopoly by 10 Bangladeshi recruiting agencies.
"There is no alternative to creating opportunity for all recruiting agencies instead of a syndicate to ensure transparent, regular, and safe migration," BCSM said in the statement.
Meanwhile, a section of member organisations of Bangladesh Association of International Recruiting Agencies (BAIRA) today said if fresh syndicate is created to send workers to Malaysia, then the sector will see rise in irregularities and corruption, while migration cost will increase.
Arranging a press conference at the capital's Jatiya Press Club under the banner of "BAIRA anti-syndicate grand alliance", the recruiting agencies said Malaysia recruits workers from 13 other source countries in regular ways and without any syndication.
So, if the southeast Asian country hires workers only from Bangladesh through a syndicate, then it will be disrespectful for Bangladesh as an independent country, they added.
BAIRA leaders Ali Haider Chowdhury, Shameem Ahmed Chowdhury Noman and Abul Bashar, among others, spoke at the press conference.