4 Bangladeshis arrested in Malaysia for running fake work-permit agency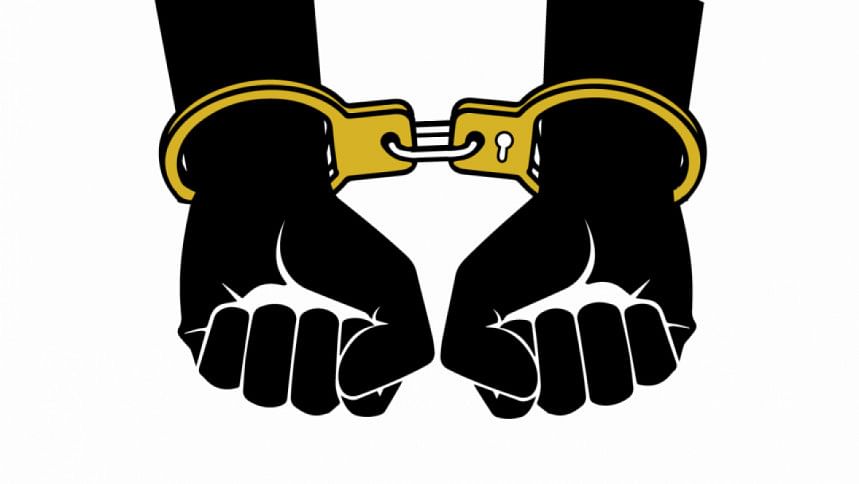 Four Bangladeshi men and two of their Malaysian wives were arrested in Malaysia for allegedly posing as a third party of Malaysian immigration department and getting migrant workers fake work permits in exchange of money.
The syndicate made a profit of over RM 2.04 million by providing fake temporary work permits under government's Labour Recalibration Programme (RTK) to various nationals, including Bangladeshis, who went to Malaysia illegally, according to The Star.
The syndicate worked behind the front of a phony labour agency which it used as a base of operations, said Malaysian Immigration Department director-general Khairul Dzaimee Daud.
It is believed that the syndicate had been active for at least two years, he said.
"We seized 488 passports from countries including Bangladesh (457), Indonesia (eight), India (eight), Pakistan (eight), Myanmar (six) and Nepal (one).
"We also seized RM 38,308 in cash, two computers and 12 stamps believed to be used in the RTK activities," he told reporters in Putrajaya today.
The syndicate members were arrested on June 8, he added.
According to primary investigation, the syndicate charged each migrant worker between RM3,500 and RM4,200 to get them a Temporary Working Visit Pass (PLKS) for various sectors, the official said.
"Based on these numbers, we estimate the syndicate has made at least RM2.04 million in profits so far," he added.
The mastermind of the syndicate, according to Malaysian police, is one of the arrestees—a Bangladeshi man aged 36.
"Our investigations revealed he became a permanent resident in 2015 after he married a Malaysian woman," said the director-general of the Malaysian Immigration Department.
He also said that the Malaysian authorities were conducting further investigations to determine how many others were involved in its activities.
"We will also be checking our database and if any of these 488 passport holders have already obtained their PLKS, it will be revoked," he said.
"We advise the public, especially employers and foreign workers, to only deal directly with the Immigration Department and not entertain any third party," he said.