Tk 1,223cr loss over lease of 2 planes: Ex-Biman bosses submit statement
Parliamentary body summoned them for their testimonial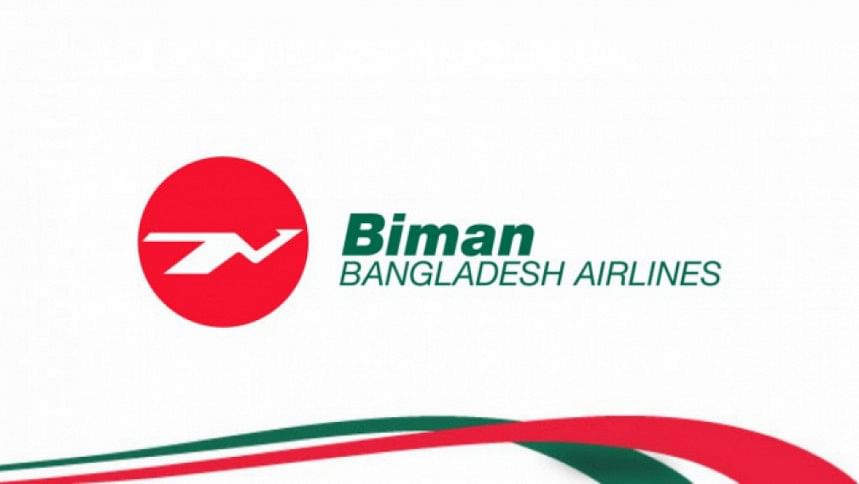 Air Marshal (retd) Jamal Uddin Ahmed, former chairman of Biman Bangladesh Airlines board and Mosaddeq Ahmed, former Biman MD, today submitted written statements before a parliamentary body over leasing two Boeing 777 aircraft from Egypt that led to a loss of Tk 1,223 crore in total.
The parliamentary standing committee on the Ministry of Civil Aviation and Tourism had summoned them on September 8 to appear before it and submit their testimonials.
Leased from Egypt Air in 2014 for five years with stringent conditions that went against Biman's interests, the extended range planes remained grounded since 2017 due to engine defects.
One was returned to Egypt Air in July 2019 and the other in October of the same year.
"Biman had to pay Tk 56 crore to Egypt Air for breaching the terms of the lease, Tk 600 crore for the lease, Tk 310 crore for leasing four engines, around Tk 250 crore to United Airlines for repairs, and around Tk 7 crore to Vietnam Airlines Engineering Company for using its Bay, said former civil aviation and tourism secretary Mohibul Haque.
As per the lease agreement, Biman was to pay Tk 10 crore a month to Egypt Air even if the planes remained grounded.
A civil aviation and tourism ministry probe body in March 2019, concluded that the terms and conditions of the "non-transparent" lease agreement went against Biman's interests.
It was found that a section of Biman officials inked the deal for personal gains and did not want the planes to fly. They benefited while the planes remained grounded, sources said quoting the probe report.
The revenue collected from the operation of these two aircraft was Tk 2,200 crore and the cost behind the two was Tk 3,300, according to sources at the parliamentary body.
Biman in October 2019, finally got rid of the two aeroplanes that caused the national flag carrier to incur losses worth Tk 1,223 crore.
"Tk 1,223 crore is more than the price of a brand-new aircraft," said former civil aviation and tourism secretary Mohibul.
"We have listened to them but we need to know more from them," said the parliamentary committee Chairman RAM Obaidul Muktadir Chowdhury".
"I have submitted my statement on the matter," Jamal Uddin told The Daily Star.
He, however, declined to elaborate on the matter.
Some members of the parliamentary committee were contacted but declined to comment about the outcome of the meeting.