Goals: good governance, accountability, transparency
New Biman boss tells Star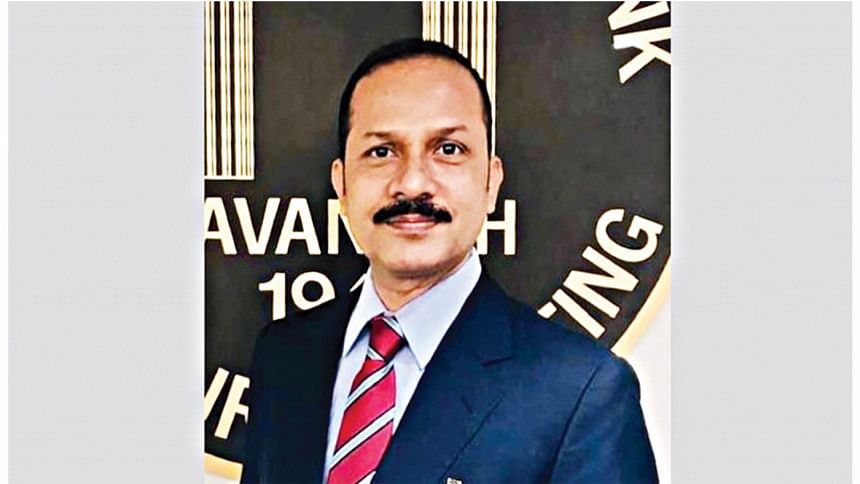 Ensuring good governance, accountability and transparency from the topmost to the lowest level of Biman will be the main focus of the newly-appointed Managing Director and CEO of Biman Bangladesh Airlines Shafiul Azim.
The Biman boss made the remarks while talking to The Daily Star and a few other journalists at the airline's head office in the capital's Kurmitola on Tuesday.
"Ensuring governance at all levels -- from  my own post to the bottom level of the organisation -- will be my target," said the MD.
Azim said he has removed all barriers for each Biman employee to talk to him so that everyone can share their grievances with him.
"If I can make them understand that we will work as a team, then we will be able to do something good. If anyone does good work, they will be rewarded. On the contrary, if anyone does anything wrong, they will be punished," said Azim.
About the challenges in the national-flag carrier, Azim said, "I want to ensure four things for Biman passengers. The first thing is arranging tickets at a fair price."
"I also want to ensure a good environment inside the aircraft, where the crews are well-behaved. We also want to bring a variety of inflight food," he added.
The Biman chief also said he wants to ensure the timely dispatch of luggage and flights.
"I will not be able to achieve the goal alone. I will have to achieve them together with my teammates," he added.
Azim said Biman will also introduce feedback services for the passengers.
"Even 10 minutes before getting assigned the responsibility, I did not know it. At first, I was a bit confused. I have heard multiple times how challenging the job is," said the newly appointed MD.
"However, I have worked in different regulatory bodies on the policy level. Hence, I thought of it as an opportunity to serve in a bigger capacity. I have taken this job as a challenge and have nothing personal to gain from it," he added.
Azim also addressed the diversity of skills that can be seen among Biman staffers.
"A range of multidisciplinary work can be seen here, unlike any other organisation. On one hand, there are the general staffers, while on the other, there are staffers with great expertise on the technical matters," he said.
However, the Biman boss also mentioned that there is a shortage of pilots for which the national flag carrier cannot use its state-of-the-art Dreamliner aircraft.
"There are many good things taking place with Biman that most people don't know about due to a lack of publicity," he added.