Biman should stay with Boeing
Says US plane maker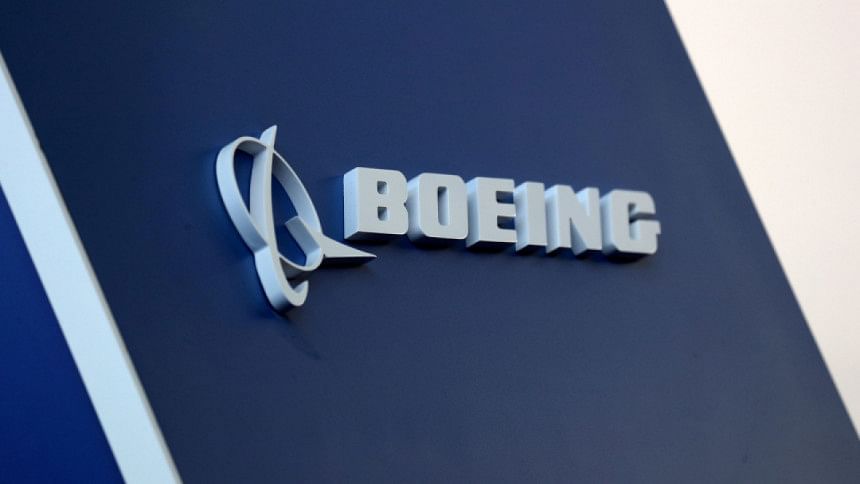 Boeing and Airbus are now in a battle over the aircraft market in Bangladesh.
After Biman Board of Directors on May 3 approved in principle to purchase 10 aircraft, including two freighters, from European plane maker Airbus, US aircraft manufacturing company Boeing held a press conference in Dhaka yesterday to say that Biman should keep its fleet and operations simple and costs down by using Boeing planes only.
A delegation of Boeing at the press conference in a hotel argued that including Airbus planes in Biman's fleet will increase the national flag carrier's expenses due to different types of spare parts, tooling, engine spares, spare engines, and pilot training requirements.
Head of the delegation, Boeing's managing director (commercial marketing) for Asia Pacific and India, David Schulte said Biman has a small fleet of 21 planes.
He said buying 10 Boeing 787s is the simple solution and buying five Boeing 787s and five Airbus A350s is the complex solution.
He said a complex fleet costs more.
Biman now has four Boeing 777-300 ERs, four Boeing 787-8s, two Boeing 787-9s, six Boeing 737-800s, and five De Havilland Canada Dash-8 Q400, which are short-haul turboprops.
Boeing predicted that driven by the country's growing population, expanding economy and the middle class, air travel will double in Bangladesh over the next decade.
The plane maker provided details about the increasing demand in its Commercial Market Outlook, a yearly forecast of global and regional plane demand.
Bangladesh is expected to have annual air-traffic growth of nearly 8.5 percent, according to Boeing.
To meet strong demand for passenger travel and freight, Boeing anticipates South Asian carriers will need more than 2,300 new planes over the next 20 years, tripling the number of planes now in operation.
Single-aisle planes, like the Boeing 737, will make up nearly 90 percent of South Asia's future fleet.
"Boeing planes have played a tremendous role in the rapid growth of commercial aviation in Bangladesh. Commonality across the fleet will continue to play a major role in furthering growth, especially as it enables our airline customers to reduce operating costs and expenditures associated with training and maintenance," said Schulte.
The US plane maker fears losing its strong grip on the Bangladeshi market as the local carriers are mulling planes of arch-rival Airbus. 
Besides Biman, Boeing planes dominate the fleet of US-Bangla. The private carrier is set to add Airbus A330 aircraft to its fleet.
Novoair is planning to add Airbus planes to its current turboprop-only fleet.
Asked why the Boeing is losing its market share in Bangladesh, Schulte, not giving a direct answer, said Boeing was looking to engage more with Bangladesh in the days to come.
He said Boeing is in talks with Biman.
Biman's top management had said they were buying 10 new Airbus planes, including two freighters, to expand international routes and carry cargo.
Aviation experts have said Biman's decision to have a mixed fleet was puzzling as it would cause cost escalation. They said buying new freighters will not be economically viable.
Bangladesh Prime Minister's Private Industry and Investment Adviser Salman F Rahman and UK's Investment Minister Lord Dominic Johnson recently signed the agreement for the 10 Airbus planes on behalf of their respective sides in London.
However, Biman Managing Director and CEO Shafiul Azim said the deal with Airbus is at a very preliminary stage. Nothing is set in stone. Biman is checking out the market and it will pick the planes that suit it best.