Bangladeshi engineer in Forbes 30 Under 30 for 2022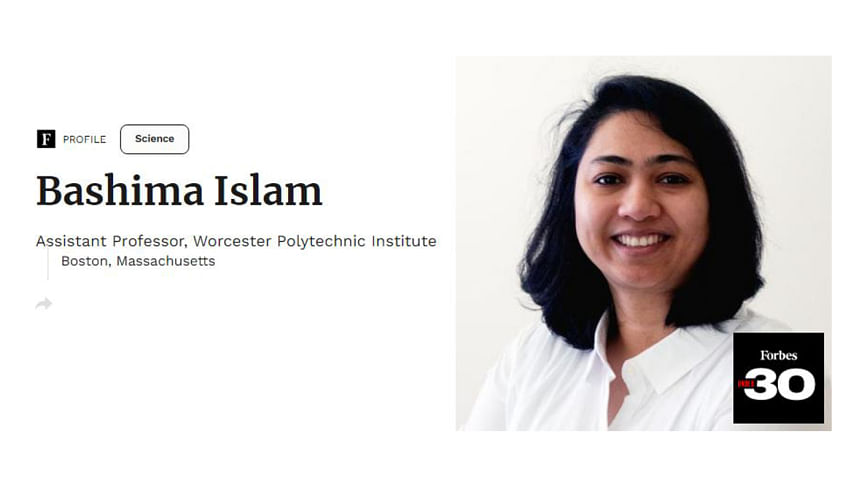 A Bangladeshi engineer has been named in the latest Forbes 30 under 30 list (for 2022), in the science category.
An incoming assistant professor at Worcester Polytechnic Institute in Boston, Massachusetts, Bashima Islam -- former student of Bangladesh University of Engineering and Technology (Buet) -- is "engineering the next generation of internet of things devices to operate without batteries," according to her profile on the Forbes site.
Bashima is currently a PhD fellow at University of North Carolina at Chapel Hill, USA.
"She is developing intermittently powered devices using solar energy and radio frequency," Forbes adds.
She is also developing "an acoustic sensing wearable to warn pedestrians of the danger of approaching cars," the profile further states.